Where's The New Pokemon Snap Winter Update?
New Pokemon Snap would have been the perfect game for a winter-themed update with Christmas lights and decorations on every route.
You Are Reading :Wheres The New Pokemon Snap Winter Update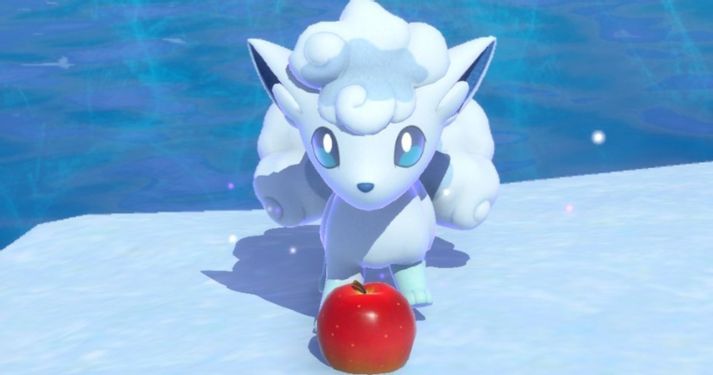 The holidays are for three things: those popcorn tins with different flavors, throwing rocks at trains, and Pokemon. It's not Christmas time unless I'm catching Pikachu in Santa hats with a mouthful of white cheddar popcorn (at the train tracks). I live in California where weather doesn't exist, so I'm not even aware that winter has started until I start seeing Stantler and Spheal in Pokemon Go.
Year after year, Pokemon knocks it out of the park with its holiday-themed winter updates. In Pokemon Go you can catch a wide variety of Ice-type Pokemon and Pokemon wearing holiday outfits. In Pokemon Unite, my newest Poke-obessesion, the stadium has been transformed for the holidays. All of the wild Pokemon have been replaced with winter-themed Pokemon, there's snow on the ground, and Articuno appears at the end of the game instead of Zapdos. There's even a new game mode where players compete to kill as many Delibird as possible and collect their presents. If there's a better way to celebrate the season than the mass extermination of Delibird, I don't wanna know about it.
Sadly, not every Pokemon game recognizes the most wonderful time of the year. While live service games like Go and Unite have gone all-in on the winter theme, New Pokemon Snap is saying 'bah humbug' to the holidays. It's such a shame that my favorite Pokemon game of 2021 didn't get a winter update this year, because Snap's nature tours are the perfect setting for a winter wonderland.
There's a park in the town where I grew up that gets transformed every December into the Festival of Lights. Thousands of miles of Christmas lights are hung across over trees and over the lakes to create a dazzling display of lights and colors. You can take a sleigh ride through the park while you sip hot cocoa and take pictures of the decorations. It's basically Pokemon Snap without the Pokemon. I can just imagine Founja Jungle or Elsewhere Forest covered top to bottom in Christmas lights, candy canes, and snowflakes. I'd love to see surprise appearances of new Pokemon like Articuno and Amaura just for the holidays. Even the more sparse routes like Sweltering Sands and Blushing Beach could have been decorated with Christmas trees and snow flurries just to make the season right.
A major overhaul like that might be a lot to expect, but at the very least it would have been nice to see Shiver Snowfields get some holiday love. All the Ice-type Pokemon are already there, and it would have been great to get some unique poses or interactions for Cubchoo, Glaceon, or even Delibird. Imagine if the NEO-ONE transformed into a sleigh and Delibird ran up to you and gave you a present. I'd be a lot more willing to tolerate the Christmas bird if that happened.
New Pokemon Snap's post-launch update added three courses for free in July. It was a great surprise, but there hasn't been a single content update since then. I know every game can't be a live-service experience that lives on forever, but I'd love any excuse to boot Snap back up for a few more lazy expeditions. Are a few jingle bells too much to ask for? I promise I won't throw any rocks at Delibird, only fluffruit.
Link Source : https://www.thegamer.com/wheres-the-new-pokemon-snap-winter-update/