Weekly Video Game News Roundup: April 20th
In the April 13th – 20th roundup, we discuss YouTube developing for next-gen consoles, 'Marvel vs. Capcom 2' coming to iOS, Xbox Live getting more kid friendly, the recent release of 'Tribes: Ascend,' a 'Need for Speed' movie and much, much more.
You Are Reading :Weekly Video Game News Roundup April 20th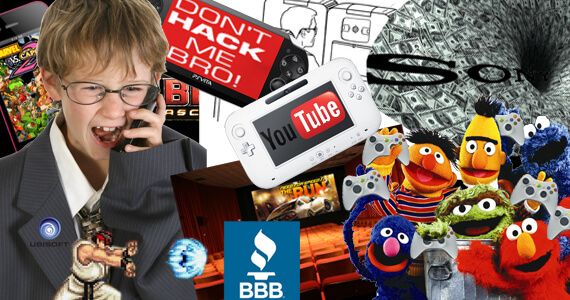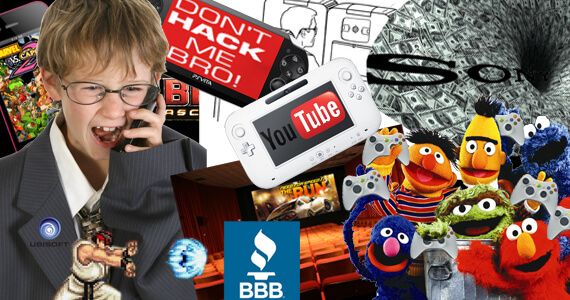 In this week's round up, we dish on exploits for the PlayStation Vita, speculate over Nintendo's handheld emulation patent, discuss Ubisoft Toronto's maturity, wonder why Capcom could care less about their BBB rating, elaborate on Sony's money woes, are underwhelmed by the upcoming Mario Wii U, and try to comprehend why the worst company in America thinks a Need for Speed movie is necessary.
Let's round it up!
Video Game News
1. Marvel vs. Capcom 2 Announced for iOS
Capcom announced that the immensely popular and incredibly big Marvel vs Capcom 2 will be hitting the App Store and will be available for the iPhone and iPod touch and North America and Europe. It's filled to the brim with a roster of 56-characters gamers know and love. For the most part it's being pitched as just a port — not really advertising special features beyond what is available on any other system or device. While a portable version of the game will be nice, it will come with a bit of a learning curve since controller schemes will be shrunk down to accommodate the tiny screen. Gamers intent on purchasing the title will just have to adjust when it's released on April 25, 2012.
–
2. YouTube Develops For Next-gen
A listing recently popped up on Google Jobs for YouTube, requesting a Game Console Software Engineer to develop a "version of YouTube to work with next generation game consoles." The listing includes responsibilities such as building "the next generation game-console-based TV experience with You Tube video content." The candidate is asked to have technical knowledge of all of the major consoles on the market today, which begs the question of what exactly Google is looking to do. The simplest and most logical guess would be that YouTube is simply wishing to integrate with the PS3 and possibly the Wii-U, expanding their service to consoles outside of the Xbox 360. No sense creating a hoopla over nothing, right?
Source: IGN
–
3. PSP Games Return To PSN After Vita Exploit
The other day a random update was implemented for the PlayStation Vita. Most just dismissed it as typical PlayStation protocol — updates are so common, in fact, that Sony's systems have earned the moniker "update machines." The patch, however, was actually pretty critical. If gamers payed close attention, they might have noticed that PSP titles such as MotorStorm Artic Edge and Everybody's Tennis disappeared entirely from the PlayStation Store. Come to find out, those games were being used to run unsigned code on Sony's latest mobile system. VHBL, a homebrew loader, was released to take advantage of this exploit to let Vita owners and pirates alike run fan-made games and emulators.
Firmware update 1.65 has patched up that leak, though maybe not as stealthily as Sony might have thought. While these two games can't be exploited anymore, a new version of VHBL is being developed to work with the patch and will also use the same tactic of exploiting a vulnerability in a PSP game. Expect more PSP games to inexplicably be removed from the store and replaced without a word very soon.
Source: Destructoid
–
4. Nintendo Patent For Emulating Handheld Games
A patent Nintendo applied for back in 2003 that has recently been awarded to the gaming giant, specifically for technology to emulate handheld systems on other low-powered systems such as cell phones or displays in airplane seat backs — and let's be clear, Nintendo has had a lot of handheld systems. More than just the systems, Nintendo has a myriad of games, most of which haven't seen the light of day in ages. So, the question is whether this is the first step in reintroducing classic titles into the wild for a new generation of gamers or whether this is a safety measure to prevent others from messing with their IPs. Since legal battles are all the rage these days so Nintendo may just be getting a jump on the game. With this patent, they're locked and loaded. Come at them, bro.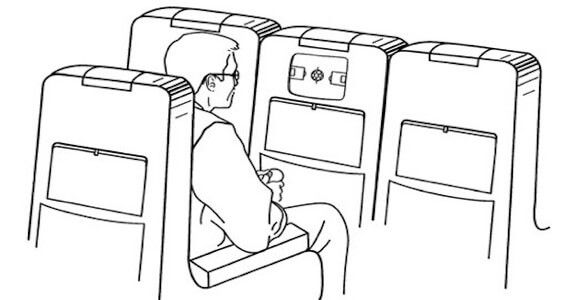 Source: Joystiq
–
5. Sesame Street TV And Nat Geo TV Coming To Xbox Live In The Fall
Xbox is about to get a lot more kid friendly. According to a tweet from Argonon CEO James Burstall, Sesame Street TV will hit Xbox Live this Fall. Expected to debut the same day is Nat Geo TV, which was confirmed at a BAFTA-based event this week.
Source: VG 24/7
–
6. Ubisoft Toronto's Feels "It's Time To Grow Up"
Ubisoft Toronto boss Jade Raymond has a new plan of attack for the Ontario studio: push more mature video games. In an interview with CVG, Jade (an ex-Assassin's Creed producer) sees the potential for games to be an inspirational art form, more so than any other type of entertainment, and believes the medium is ready to grow up.
"I really do feel it's time for our medium to grow up. I think we don't need to make the equivalent to a Michael Bay flick in order to sell five million copies. I think things can be exciting, have meaning and hit important topics, and I'm not the only one that thinks that. Games, I think, have even more potential than that given that on top of the narrative side we do have all of the gameplay mechanics and we create rule sets from scratch which can have any kind of meaning embedded in them. It's not easy to do that, because it requires breaking our recipe and trying to find new recipes, but I think it's an important thing for us to strive for."
It's difficult to disagree with that statement. In a period where games are allowed to rehash the same over-the-top action without substance and story, Jade may be on the path to starting the studio off on the right foot. With its first title, a new installment of the Splinter Cell franchise (an already mature action title), Raymond is promising to explore "something a little bit more interesting" outside of the the game's action movie elements. With plenty of passion and a good head on her shoulders, we can expect big things from Raymond's studio.
Source: CVG
–
7. Capcom Talks Better Business Bureau Rating Drop
There has been a lot of controversy concerning Capcom's business practices. Regardless of a tradition of quality titles, gamers haven't been happy with a few of the company's choices, namely disc-locking content they charge to release at a later date, and selling endings to games long past their release. Gamers reported the company to the Better Business Bureau, resulting in the lose of a full letter grade, from an A+ to a B. Most of these issues have been addressed by Capcom, but recently Gaming Blend cobbled together a few more of the company's responses to other pressing questions, as well as their reaction to their Better Business Bureau rating. Sound issues and PC benchmarking capabilities for Street Fighter X Tekken (most of which are positive) aside, the real bread and butter was a response from Capcom's SVP, Christian Svensson, who had this to say on the BBB issue:
"Sorry, but there's no benefit to us (or to our consumers) by commenting on this."
Woah, slow down Svensson, you're going a mile-a-minute. Whether he was trying to avoid prolonging a non-issue or whether the rating legitimately hurt the company and he didn't wish to comment further is up for debate, but that appears to be all gamers will hear on the matter at this point in time. With their consumer trust waning, Capcom would be wise to address these issues in the future or risk suffering the shame of a C average.
Source: Gaming Blend
–
8. 'Tribes: Ascend' Now Out For Everyone!
It totally is! Right now! For everyone! For Free!
Source: Tribes Ascend
–
9. Analyst Thinks Sony Could Make Money By Making PSN Freemium
Sony is preparing for some record losses and new CEO Kaz Hirai has his work cut out for him. Taking a glance at where the company could earn income to make up for these loses, the first and most obvious route would be to charge for PSN online services. PlayStation has been praised for offering online services for free, contrary to Xbox Live, which requires a monthly paid subscription to simply play games on its service. Instead of mimicking this tactic, it's likely Sony will offer a free online service that would be a stripped down version of a nicer, paid alternative, according to Wedbush Securities' Michael Pachter. Billy Pidgeon of M2 Research agrees, and suggested paths that Sony might consider pursuing.
"The PlayStation Plus program provides great incentives for subscribers, and Sony can get more revenue from advertising, item transactions and specialized services to enhance specific aspects of online gameplay such as custom content and rules for use for individuals, guilds and other groups. Sony should also move quickly to shift paid content other than gaming to the network."
Pidgeon recommends streamlining products to reduce costs, even suggesting that Sony incorporate PlayStation into its Bravia line of televisions. With the next generation of consoles looming and Sony wishing to continue being a contender, the company has got to start making a game plan (literally) to survive the huge changes that are fast approaching. The real question is: will gamers pay for PSN after years of full and free access?
Source: GamesIndustry International
–
10. EA Wants To Make A 'Need For Speed' Movie
Electronic Arts is still trying its hand at making movies, contracting George and John Gatins of Real Steel to adapt Need for Speed into a feature film. According to Variety, EA is attempting to create its own "The Fast and the Furious"-type franchise — as if we need anymore of those. The project is currently being shopped around with Paramount being the most likely contender, but other bids are still in the playing field. The only studio not interested in the film is Universal, already owning The Fast and the Furious and working on the sixth film in the series this year — again, as if we need anymore of those.
Already an 18 games series, Need For Speed has generated a lot of revenue for EA and the company plans on continuing the run by releasing a new title each Fall. UTA has represented EA since 2008 and has worked on adapting tons of the company's big titles, including Mass Effect, Spore, The Sims, Army of Two, Dante's Inferno and Dead Space to name just a few. It's hard not to feel like EA should focus on its main industry first, after losing the trust of many customers and earning the title "Worst Company in America" of 2012 from The Consumerist.
Source: Variety
–
11. Mario Wii U Based On E3 2011 Demo
After a Super Mario 4 domain was registered by Nintendo last week, some speculated that it would be the 2D side-scroller for the 3DS promised by President Satoru Iwata himself, while others thought it could be an entirely new game for the Wii U. While this bit of news doesn't do much to clear up the question, it does make clear which Mario game will likely come first.
This week, Nintendo revealed that a new Mario game for the Wii U was indeed coming and that it would be based on the Wii U Mario demo from last year's E3, which was almost exactly identical to New Super Mario Bros. Wii, but with the option of Miis subbing for Mario characters. This confirmation comes from an interview with Eurogamer in which a Nintendo rep (speaking about the Mario game for Wii U) stated, "This is based on the Mario experience that was demonstrated at last year's E3 Expo." Can't be much clearer than that. There will surely be some changes made to the game, but how it will play and whether it will be dramatic enough to pique our interest won't be known until Wii U Mario is officially revealed at this year's E3.
Source: Joystiq
–
Video Game Reviews
Link Source : https://gamerant.com/weekly-video-game-news-roundup-april-20th/