Watch Dogs Legion Trophies and Achievement List Revealed
Every trophy and achievement for Watch Dogs Legion leaks online, making for an easily obtainable list with some funny references included.
You Are Reading :Watch Dogs Legion Trophies and Achievement List Revealed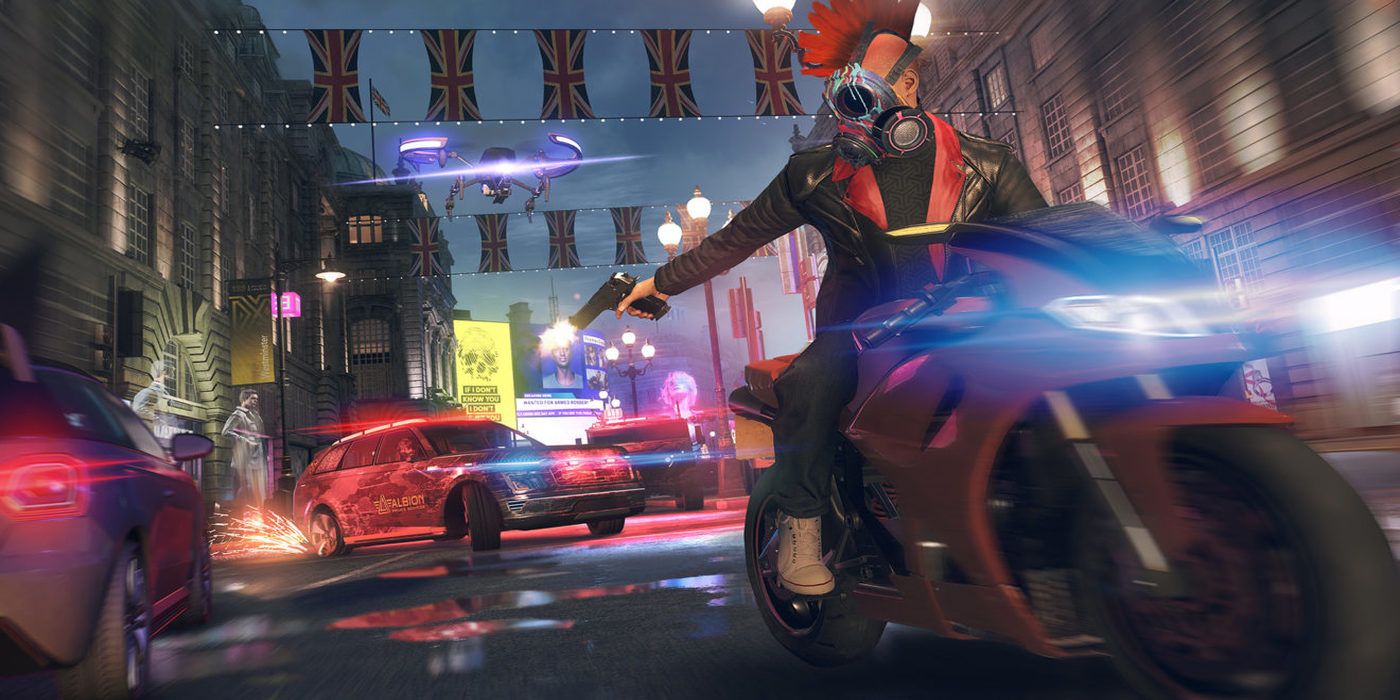 The Watch Dogs Legion trophy and achievement list has been posted online, and it seems like a batch of trophies that is more aimed at completionists than fans of extreme difficulty. With memes and Nicolas Cage references sprinkled throughout the Watch Dogs: Legion trophy list, players are sure to smile once or twice when completing certain objectives.
Watch Dogs Legion's "play as anyone" system is immediately mentioned within the trophy list for Legion, as the first achievement listed is "Making Friends" and tasks players with recruiting a new character. One trophy based on the system sees players having "20 operatives with different occupations," something that should prove entertaining to go for. Another, funnier achievement called "Meta-Gaming" sees players asked to "recruit a video game designer."
RELATED: Everything You Need to Know Before Buying Watch Dogs Legion
Platinum Trophy
Completionist: Get all other trophies
Gold Trophies
Take Back London: Turn all the boroughs into Defiant state
Divided We Fall: Complete the DedSec Storyline
Silver Trophies
Rise Up: Turn one borough into Defiant state
Every Walk of Life: Have a team of 20 Operatives with different occupations
Down to the Wire: Perform 5 stealth takedowns with a Professional Hitman
Death From Above: Kill 5 Albion guards using Dive BombNO NOT THE BEES: Neutralize 10 Albion guards using Bee Swarms
Hack The Planet: Propagate a hack across 8 targets at once
Shaken Not Stirred: Disable weapons of 5 Albion guards at once using the Spy Watch Gadget
Power To The People: Have your followers neutralize a total of 3 Albion guards
Paint Me Like One of Your…: Stun Clan Kelley members 5 times with paintball gun headshots
Throw The Book At Them: Perform 5 arrest takedowns
The Royal Tour: Enter Buckingham Palace's restricted area disguised as a Royal Guard
You Don't See Me: Escape a Pursuit Level 5 doing a Statue Emote
All About Aesthetic: Buy a Weapon Skin
Re-Wrap My Whip: Buy a Vehicle Paint
Fresh Threads: Spend 100 000 ETO on Clothes in shops
Fully Kitted: Unlock all Upgrades
Locked and Loaded: Purchase all the upgrades for every weapon
Oral History: Collect 50 Audio Logs
Magpie: Collect 15 Relics
Bronze Trophies
Making Friends: Recruit an Operative after completing "Reporting For Duty"
Meta-Gaming: Recruit a Video Game Designer
Could've Made National: Complete Kick up challenge intermediate 1
Bullseye: Complete a Darts game in every Darts location
Piece de Resistance: Complete a Paste Up in every Paste Up location
Bottom's Up: Drink at least once in every Drink location
DesSec Delivery: Complete 20 Parcel Fox Delivery Missions
Brave New World: Complete "Operation Westminster"
The Future Is Bright: Complete the 404 Storyline
Long Live The Queen: Complete the Kelley Storyline
Hacker, Tailor, Soldier, Spy: Complete the SIRS storyline
When Good Men Do Nothing: Complete the Albion storyline
The One That Got Away: Complete "Finding Bagley"
In The Nick of Time: Complete "Change of Heart"
A Roof Over Your Head: Complete "Royal Treatment"
England For Everyone: Complete "Parks and Reclamation"
A Dish Best Served Cold: Complete a Revenge Mission
And Stay Down: Defeat a DedSec Adversary
Turning each of London's borough's into a Defiant state rewards 100 gamerscore and a gold trophy, and the feature seems to work like liberating enemy-controlled areas in other open world games. Progressing through Watch Dogs Legion's story will award numerous trophies for completing certain missions and mission chains, though no true spoilers regarding the game's narrative can be discovered by glancing at the trophy names and descriptions.
Watch Dogs Legion's trophy list also makes numerous references, including one to the poorly received Nicolas Cage film The Wicker Man. "NO NOT THE BEES" can be achieved by using the electric nanobees of Legion's recruitable beekeeper. The James Bond reference "Shaken Not Stirred" sees players using a special spy watch item, while "Paint Me Like One of Your…" makes a solid reference to the meme of the same name by rewarding players with paintball gun headshots.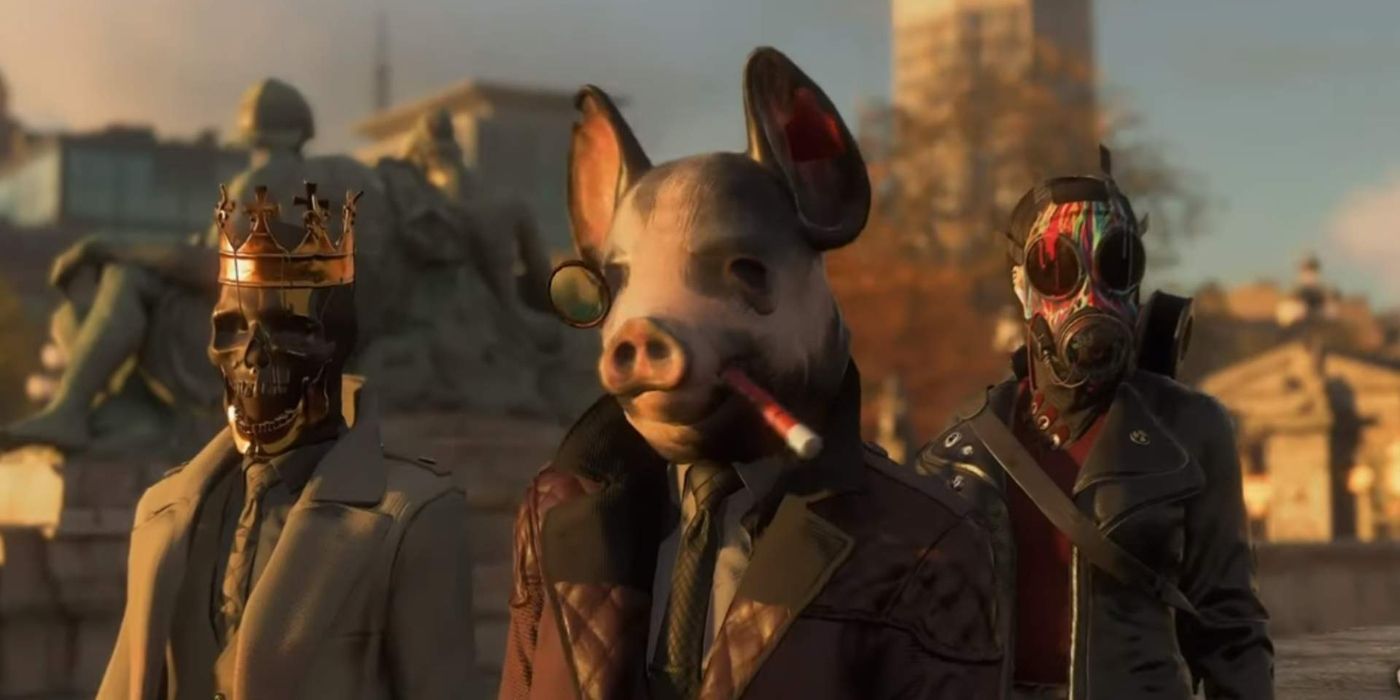 The rest of the Watch Dogs Legion trophy list includes collectibles, weapon and vehicle paint purchases, and unlocking all upgrades. Intriguingly, no trophies for Legion's co-op mode or multiplayer are listed. While a few fans may have wanted to hunt after some achievements with friends, leaving out online trophies should make the platinum trophy attainable years down the road when servers are less populated.
The fully single-player list seems like a fairly easy 100% for achievement hunters, as some entertaining goals are included along with some of the grindier and more time-consuming trophies. For completionists eager to start earning, looking at the "hacked" promo art of other Ubisoft titles should help pass the time until the release of Watch Dogs: Legion.
Watch Dogs Legion will launch October 29 for PC, PS4, Stadia, and Xbox One. The game will launch with the Xbox Series X on November 10 and the PS5 on November 24.
Source: TrueTrophies
Link Source : https://gamerant.com/watch-dogs-legion-trophies-achievements-list/