Universal Wanted PG-13 'Crimson Peak'; Considers 'Warcraft' a "Problem Movie" [Updated]
The studios are at odds over budgets, ratings and budgets based on ratings.
You Are Reading :Universal Wanted PG13 Crimson Peak; Considers Warcraft a Problem Movie [Updated]

Note: This article has been updated with Duncan Jones' reply at the bottom.
It seem the folks over at Legendary and Universal Pictures aren't exactly seeing eye to eye these days. In a move that presaged conflict, last week, Legendary Pictures moved the in-development King Kong prequel, Kong: Skull Island from their partner studio Universal Pictures to their former partner studio Warner Bros in order to facilitate a shared universe with Godzilla. One of the first questions to arise out of that movie — besides how the hell Kong is a formidable opponent for the new XXL Godzilla — was why Universal would agree to hand over the keys to potential massive franchise starter like Skull Island. Now, THR reports that the move is a result of some underlying tension between the two studios that runs much deeper than a single-property shake up.
In a lengthy piece that revealed plans for a Kong/Godzilla trilogy at Warner Bros., and an indefinite hold on Legendary's other mega monster franchise, Pacific Rim, THR details a growing rift between the studios. Universal has invested in three Legendary projects — Michael Dougherty's holiday horror Krampus, Duncan Jones' ambitious video game adaptation Warcraft, and the Matt Damon-led action film The Great Wall from director Zhang Yimou. While the latter two have huge creative promise given the talent involved, the report states that they are regarded as "problem movies", whatever that means, and that have Universal studio chief Donna Langley worried.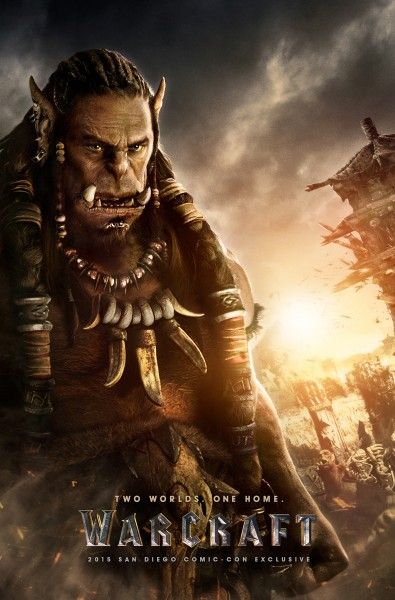 Over the summer, Warcraft debuted some footage at Comic-Con to mixed responses, especially from fans of the game, but Adam's panel recap was determinedly positive, praising the footage for its wow-factor and exceptional CGI effects. However, a number of people express worry that the…let's say, exceptionally nerdy…tone of the footage could be a challenge for a broad audience. As it stands, Warcraft still has a prime summer release date set for June 10, 2016, so there's at least some confidence there.
These "problem films" are not the first time the studios have butted heads, and while Universal's decision to pass on Kong makes a bold statement, it's not the first time they've declined to fund a Legendary film either. Legendary ended up footing the entire bill for Guillermo del Toro's Crimson Peak. Universal considered the investment too risky on an R-rated film, and wanted to drop the rating down to PG-13. Either del Toro, Thomas Tull, or both, stuck to their guns, and the Crimson Peak that arrives in theaters next month is the R-rated version, 100% funded by Legendary. Judging by their response to Warcraft and Crimson Peak, it seems Universal is primarily concerned with risk/reward ratios at the moment.
So what's at the root of the conflict between the partner studios? The report states that despite the fact that Thomas Tull is bringing big bucks to the table as producer and financier, the partnership between Legendary and Universal got off to a rocky start as the deal required Universal to distribute two existing Legendary projects — Michael Mann's Blackhat and the fantasy epic Seventh Son — both of which were critically panned and made dismal returns at the box office. While Universal lost no money on those films, they didn't love being associated with them in what has otherwise been a landmark year.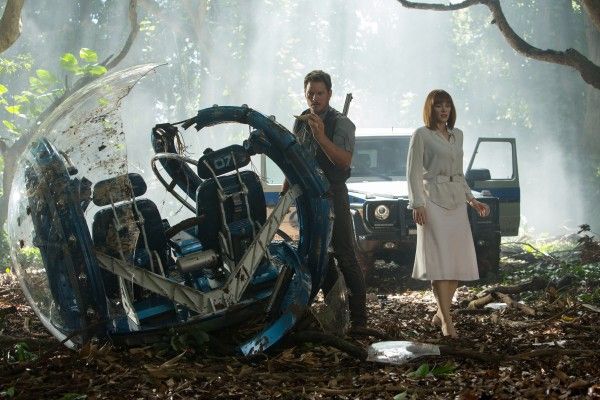 Meanwhile, Legendary has bought-in to two of Universal's biggest 2015 hits: Jurassic World and Straight Outta Compton, both of which have exceed box-office predictions, the former to the tune of $1.7 billion worldwide. The studio also invested in Universal's Danny Boyle-directed Steve Jobs, which debuted to enthusiastic critical reception at Telluride Film Festival, and arrives in theaters October 9 — in a prime spot for awards contention.
Budgets and numbers aside, the report points to a change in Universal's leadership, and a major shift in the studios' dynamic after Universal's benchmark year. NBCUniversal CEO Steve Burke engineered the initial deal between the two studios just before Adam Fogelson's unexpected departure as Universal's film chairman, promising Tull free access to Universal Projects (excepting Fast & Furious, Minions and Ted). At the time, Universal had no major financing partner and was coming off disappointing projects like R.I.P.D. and 47 Ronin. Now, with Langley leading the charge at Universal, and coming of an extraordinary record-breaking year, the studio is sitting pretty as the king of the Hollywood castle and exercising their right to be selective.
It remains to be seen how Legendary and Universal will resolve their issues, but in truth, it sounds to me as though Universal is simply being wise about their investments — which is exactly the right move to make when you're on top of the game. I'm thrilled that Legendary allowed for us to get the proper R-rated version of Crimson Peak, but that's what sets Tull apart as a producer — he's a geek. He wants to see what we want to see. Universal wants to see a 2016 that looks a lot like 2015 and that means making smart, broad-appeal choices. What do you guys think? Sound off in the comments below.
Director Duncan Jones replied to the "problem movie" label on twitter, reiterating, as I stated above, that the prime summer release date demonstrates a level of confidence in the film. Check out his comment below.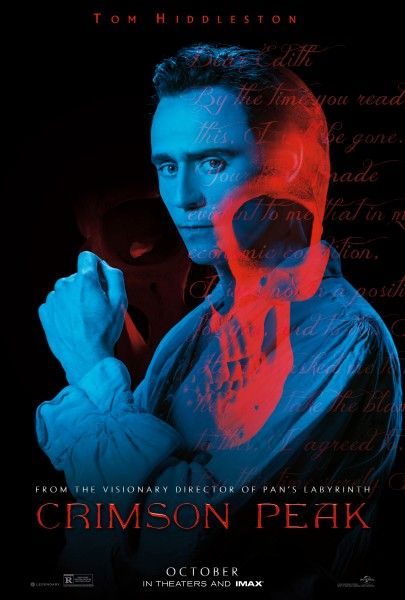 Link Source : https://collider.com/warcraft-problem-movie-universal-legendary/