This Week In Pokemon Go: Mega Absol, QoL Improvements, And More
A new Mega Evolution makes its debut this week. Meanwhile, the Halloween event continues and Niantic rolls out some new QoL features.
You Are Reading :This Week In Pokemon Go Mega Absol QoL Improvements And More
Quick Links
It's been a busy few months in Pokemon Go, so perhaps a week that's a little slower than most isn't much of a shocker. Over the next few days, you'll notice things slow down a bit, but there's still a bit going on that you should make note of. Probably most excitingly, Mega Absol is making its debut.
Additionally, Niantic has announced new changes coming to the game, including the ability to power up PokeStops and skip hatching animations. We've outlined all of that below, as well.
Ending This Week
A couple of things are wrapping up this week and during the first few days of next week. Here's a brief summary:
October 22: Mega Gengar and Giratina Altered leave Raids, with new bosses outlined in the next section.
October 25 (next week): The Go Battle League will change from the Great League to the Ultra League and Ultra League Premier Class tournaments.

The Halloween Cup will not end — it continues on through the beginning of November.
The Halloween Cup will not end — it continues on through the beginning of November.
Mega Absol Debut and Raid Changeover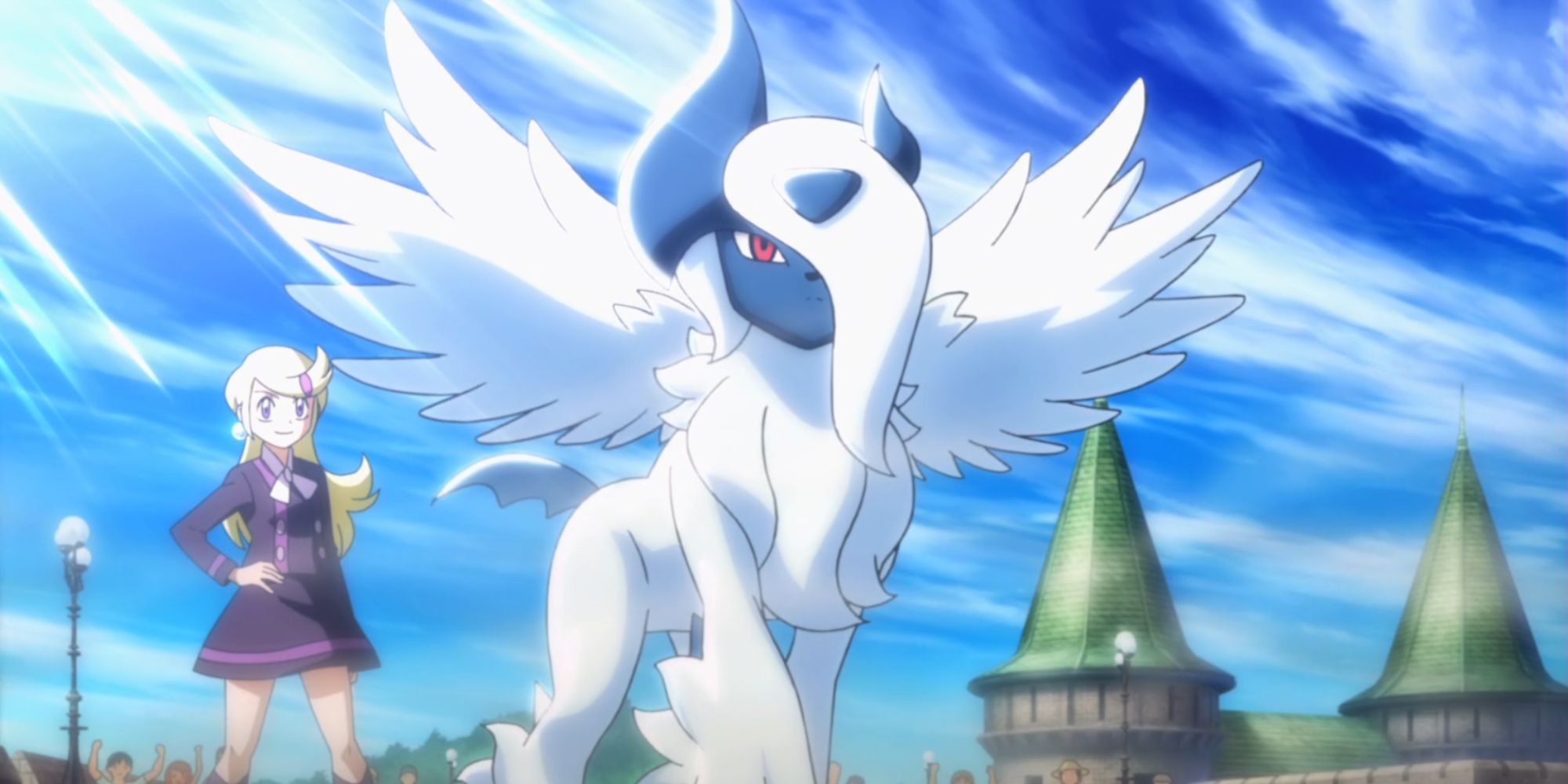 There will be two sets of Raid bosses throughout this week, coinciding with the two parts of the Halloween event. The first set you can battle this week will continue from last week until this Friday, October 22, at 10am local time. Here's who to expect:
Espurr
Murkrow
Scraggy
Galarian Slowpoke
Yamask
Banette
Drifblim
Alolan Raichu
Sableye
Then, on Friday at 10am local time, the Raid bosses will change over. Darkrai with Sludge Bomb will return to Tier 5 Raids, while the Mega Tier will be headlined by Mega Absol, making its Pokemon Go debut. Here's the full rundown:
Murkrow
Phantump
Pumpkaboo
Galarian Yamask
Unovan Yamask
Banette
Drifblim
Lampent
Alolan Marowak
Don't forget that Mega Gengar has a CP boost for all of October.
Spotlight Hour and Raid Hour
As (almost) always, there will be a Spotlight Hour and Raid Hour this week.
Spotlight Hour: The featured Pokemon this week is Gothita. From 6pm to 7pm local time on Tuesday, October 19, this Psychic-type will have significantly increased spawn rates. As a bonus, you'll earn double XP for catching Pokemon during the event window.
Raid Hour: This week's Raid Hour event, which takes place on Wednesday, October 20, from 6pm to 7pm, features Altered Form Giratina.
Halloween 2021 Continues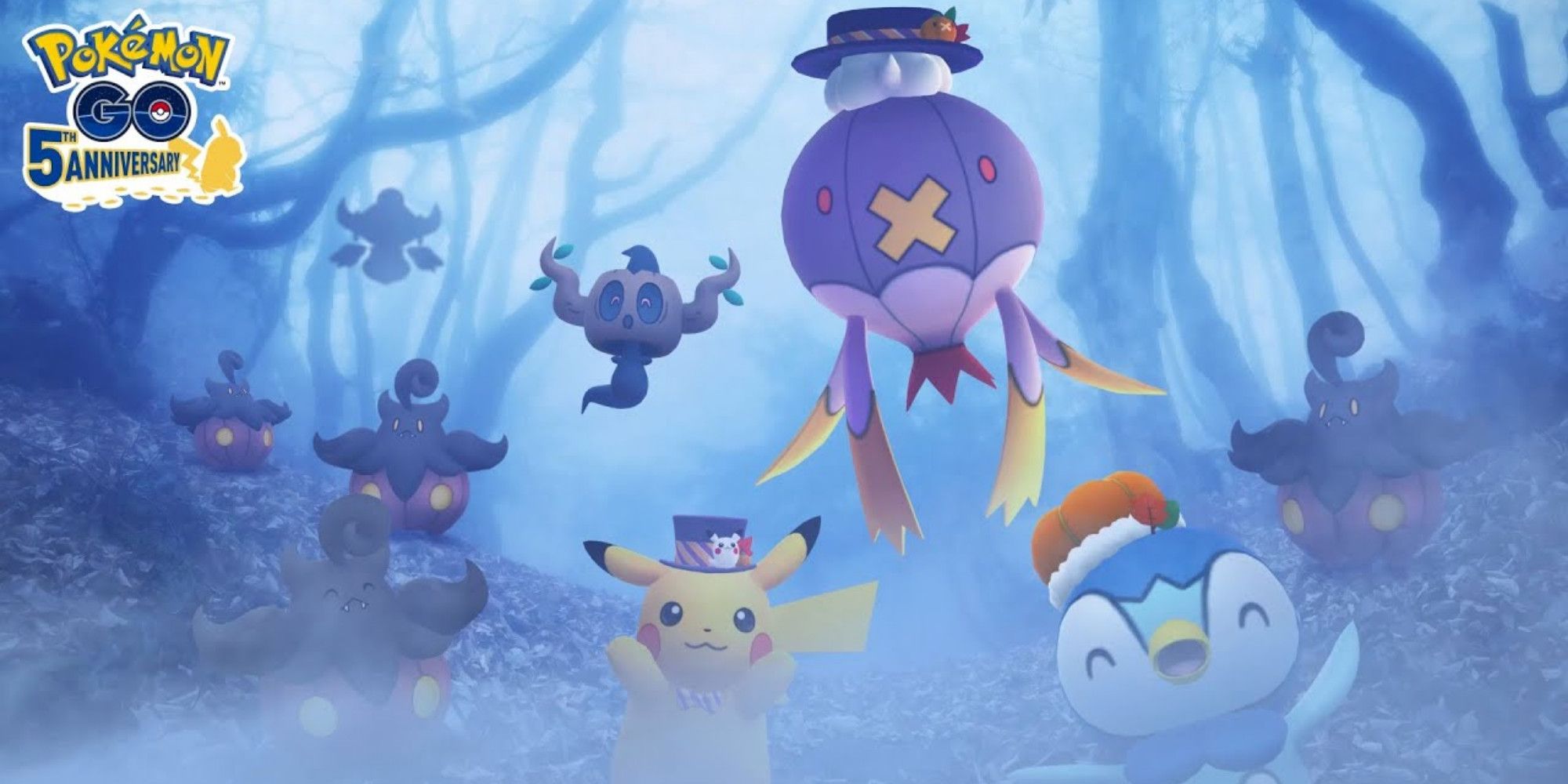 The Halloween 2021 event, which began last week, continues through this week. It'll end next week on the day of Halloween at 8pm local time.
There's a lot going on, but here's a super quick overview:
>Costumed Pokemon are appearing in the wild and as encounter rewards for Research tasks. The costumed Pokemon this year are Pikachu, Piplup, and Drifblim.
>New Pokemon have debuted, including Pumpkaboo in all four sizes, its evolution Gourgeist, also in each size, Phantump, Trevenant, and Galarian Slowking. Mega Absol also debuts as a Raid boss on Friday, October 22.
>Galarian Slowpoke can now be evolved into Galarian Slowking. To do so, make it your buddy and catch 30 Psychic-types, then use 50 Slowpoke candy.
>You'll receive double candies for hatching eggs, catching Pokemon, and transferring Pokemon, as well as guaranteed Candy XL from your buddy.
>There are increased wild spawns of Ghost-, Psychic-, Bug-, and Dark-type Pokemon.
>7km eggs also feature Ghost-, Psychic-, and Bug-type Pokemon.
>The in-game shop has special bundles for sale, new avatar items, and some new stickers (you can also get the stickers from gifts and PokeStops).
>A new step in the Hoopa Special Research, Misunderstood Mischief, is available, and a second one arrives with Part 2 of the event.
The Halloween event is split into two halves. The first, Creepy Companions, started last week and runs until Friday at 10am local time. The second part, Ghoulish Pals, runs from Friday at 10am to Halloween.
Check out Niantic's blog post for all the specifics.
Updates
Speaking of Niantic's blog — they recently announced some upcoming changes to the game that will be rolled out over the next little while. Some of these new features are already live in New Zealand.
Here's what's coming:
Power up PokeStops and Gyms by scanning them in AR, and they'll award more items when spun
The ability to skip the egg hatching animation
New Special Research for new Trainers to help them get acquainted with the game's mechanics
Trainer nickname suggestions
Trainer tips will appear to help players
The Future of Pokemon Go
Eurogamer's Tom Phillips recently interviewed some of Niantic's staff, including Michael Sterenka, Director of Global Product Marketing, and Philip Marz, EMEA Product Marketing Manager.
They discussed the future of the game, upcoming features, wearable AR tech, the plan for hybrid events in the future (in-person mixed with global), and much, much more. Check it out if you're interested to see where the game is going.
Link Source : https://www.thegamer.com/this-week-in-pokemon-go-october-17-24/