'The Last Tycoon' Review: Love, Death, and the Early Days of Hollywood
Based on F. Scott Fitzgerald's last, unfinished novel, the Amazon series is very pretty Sleepy Time tea.
You Are Reading :The Last Tycoon Review Love Death and the Early Days of Hollywood

Just before his death, F. Scott Fitzgerald was working on a book called The Last Tycoon (alternately titled The Love of the Last Tycoon). It remained unfinished until 1941, when Fitzgerald's close friend and fellow writer Edmund Wilson completed it. The story is loosely based on the legendary Hollywood figure of Irving Thalberg, known as "The Boy Wonder" of MGM. The story chronicles Thalberg's avatar, Monroe Stahr, through his life in movies in the 1930s, and his relationship with his studio boss Pat Brady (modeled on Louis B. Mayer).
Amazon's new series, The Last Tycoon, keeps Monroe (Matt Bomer) at the center of the story, but also expands it hugely. The novel's partial narrator, Cecelia Brady (Lily Collins), shares much of the screentime here as well, as an up-and-coming producer herself. But even with these threads, the series acutely feels like an idea that would have made for a good movie, instead of being stretched to a breaking point to make it work for TV. For all of the advice that Monroe gives to his screenwriters about narrative tension and the value of a great story, The Last Tycoon doesn't seem to take much of it to heart.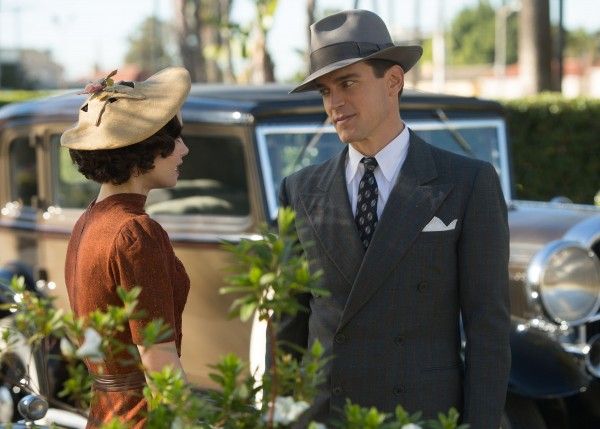 Bomer, as always, cuts a handsome figure as the charmed producer, channeling a Don Draper-esque swoon-power over women and his colleagues. He's smart and creative, and deeply broken by the sudden, violent death of his wife. In history, Thalberg was married to movie star Norma Shearer, but that's been tweaked to give Monroe a dark past to try and move on from. As part of that, he falls in love with a wise waitress (is there any other kind in the pictures?), Kathleen (Dominique McElligott), whose Irish accent and indomitable spirit remind him of his dearly departed wife.
This, along with Monroe's struggles with Brady (Kelsey Grammar) over the strategy of the studio's slate of movies (and it staying afloat), would have been enough of a core conflict to start. But The Last Tycoon wastes no time in juggling every possible issue from that era, including fascism, the depression, the dustbowl, unions, and the studio system.
Even with all of these subplots, The Last Tycoon is still a sleepy series. Like too many period pieces, it lets the hair, makeup, and costuming make up for what the script lacks. There's no tension to be found, as Monroe glides through backlots and his lovers beds, encouraging everyone with a few Draper-esque words of magic that unlock their creative potential. Though there are plenty of tidbits to pick up on for fans of Old Hollywood (Mayer makes an appearance, as does Thalberg, Fritz Lang, Marlene Dietrich, and others), it's never more than a middling meditation on the glitz of the age. Even a sapphic orgy arranged by Dietrich is a surprisingly dull affair.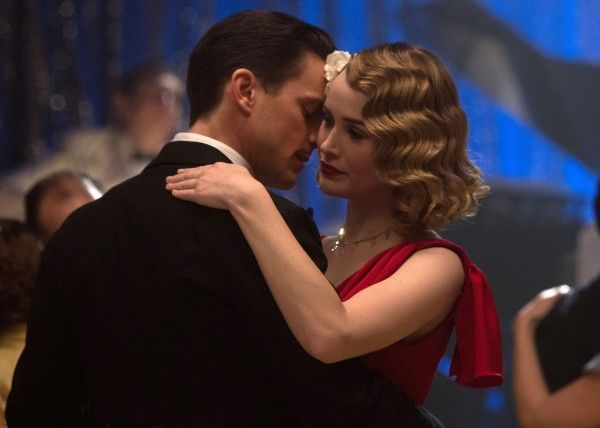 I haven't even mentioned the random "Okie" character who pops up and makes eyes at Celia (which she returns, despite being obnoxiously infatuated with Monroe), because every time he appeared I genuinely forgot who he was or what he was supposed to be doing. And while so far (after four episodes) the show has admirably not dropped any of its many plots (including a sinister recurring representative of the Third Reich who wants all Jewish people off of the pictures they allow in Germany, of course), with so many disconnected parts, remembering their place in the overall story can be a challenge.
The Last Tycoon is a series that should deeply appeal to me, as someone who loves stories set in the 1930s, who adores Old Hollywood, and who likes series that go behind-the-scenes of a business. But The Last Tycoon misses that spark that turns a mediocre series into something more. The show isn't bad, but in this clogged atmosphere of Peak TV, being non-essential can also mean forgotten. For Amazon, though, it may not matter right away. As a low-key on-demand series, it's a pleasant enough watch for those flipping the streaming dial, which means it could gain steady enough numbers over time.
Though the early episodes are stuck with some trite dialogue clunkers ("everybody who comes into contact with you pays for it!"), The Last Tycoon is at its best when its showcasing the inner workings of the studios: the jealousy, the rush of production, and the prognostication of what audiences will love. There's a good line that Monroe says to Celia that portends a potential Day of the Locust turn for the story: "You're turning into a first rate producer, and a second rate human being." "Thank you," she smiles slyly. And now, Monroe, I think we have a picture.
Rating: ★★ Fair — Very pretty sleepy-time tea.
The Last Tycoon premieres Friday, July 28th on Amazon Prime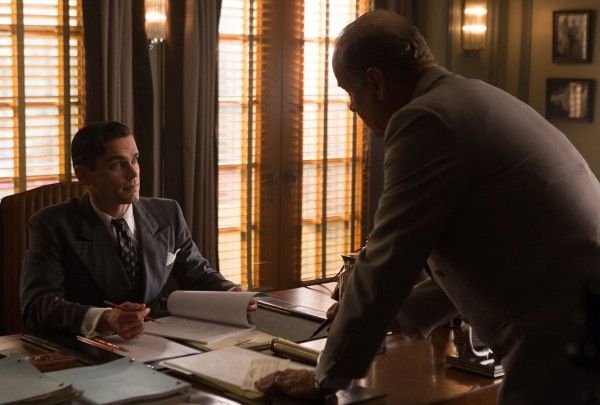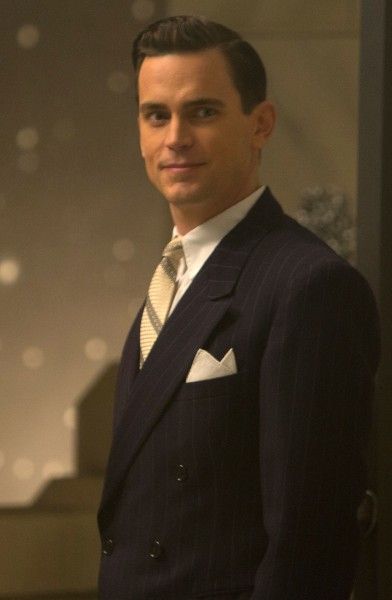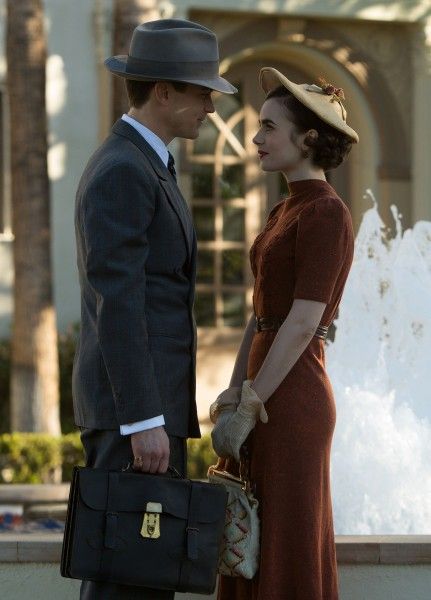 Link Source : https://collider.com/the-last-tycoon-review-amazon/