'Star Wars: The Force Awakens': Kylo Ren and General Hux's Relationship Revealed
J.J. Abrams also teases the nature and purpose of Starkiller Base.
You Are Reading :'Star Wars The Force Awakens' Kylo Ren and General Hux's Relationship Revealed

Today is (hopefully) the final day of Entertainment Weekly dropping more coverage from its Star Wars: The Force Awakens issue, and it actually delves into very minor spoiler territory. This July at Comic-Con, one of the themes of the Star Wars panel was revealing the film's villains: Kylo Ren (Adam Driver), General Hux (Domhnall Gleeson), and Captain Phasma (Gwendoline Christie). They're a formidable looking trio, but we don't yet know exactly how they fit into the plot—or even how they fit in with each other.
In an interview with EW, J.J. Abrams spoke pretty candidly about the First Order and the relationship between Hux and Kylo Ren while also divulging some details on the Order's new weapon, Starkiller Base. Yep, that Death Star-looking thingy glimpsed in the film's poster is indeed a Death Star-like weapon built by the First Order to try and succeed where the Empire previously failed:
"It is very much — and it's acknowledged as such in the movie — apparently another Death Star," Abrams says. "But what it's capable of, how it works, and what the threat is, is far greater than what the Death Star could have done. Starkiller Base is another step forward, technologically speaking, in terms of power."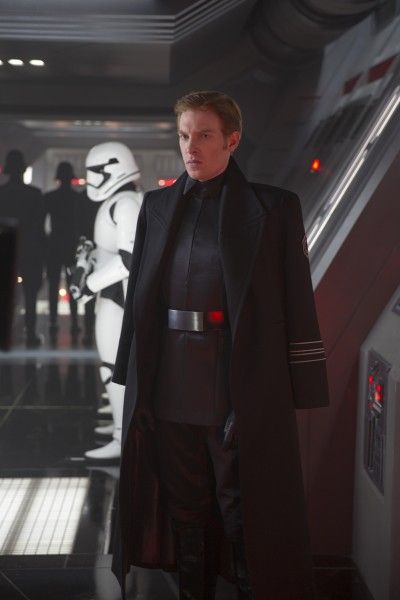 What is that "step forward"? We won't find out until we see the film, but you can bet it means bad news for the film's heroes. As for the baddies, Gleeson spoke a bit about the young General Hux, saying the character's a big fan of discipline:
"There's an air of superiority, and being better than those people around you. He's pretty ruthless. A strong disciplinarian would be a mild way of putting it… "You don't get that high up in your life that quickly unless you're pretty ruthless. You have to put a few people down on the way to get there."
Gleeson went on to explain why Hux is driven to the First Order in the first place, citing a desire for—what else—power:
"It's in the title: order. It's a desire to lump everything in its place and just have power. The desire for power is hugely motivating for a lot of people and normally the people who want all the power are not the ones who should have it."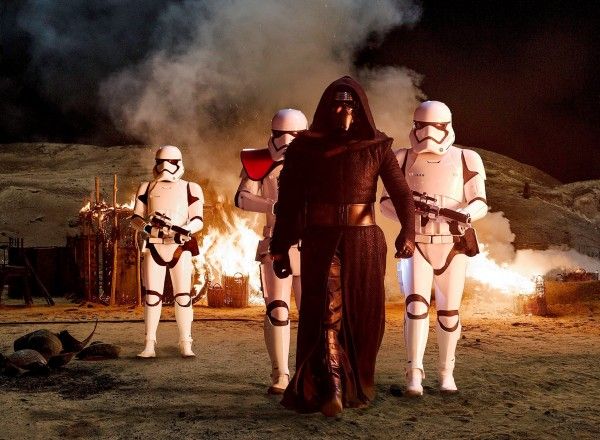 There's a complexity to the character as well, though, who may have more in common with his enemies than he'd like to admit:
"The fear of individuality [drives him]. People who are messed up themselves often want to squash the individuality out of other people because they're afraid of what it means."
But just because Hux and Kylo Ren are on the same side doesn't mean they're besties. In fact, Domhnall says the two characters are quite different from one another:
"He's kind of opposite Kylo Ren. They have their own relationship, which is individual and unusual. One of them is strong in different ways than the other. They're both vying for power."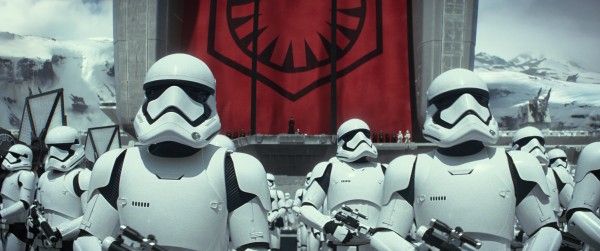 Based on what we've learned thus far, Ren is more of a radical fanatic, one who's obsessed with Darth Vader specifically and has a deep desire to squash the resistance for reasons that are maybe a little more passionate. Hux, meanwhile, seems to be evil in a more selfish way, craving power for himself.
It's a fascinating dynamic to be sure, and I'm happy to see Abrams exploring complexities on the side of the villains in the film. Star Wars: The Force Awakens opens in theaters on December 18th.
For more of our Star Wars coverage, peruse the links below.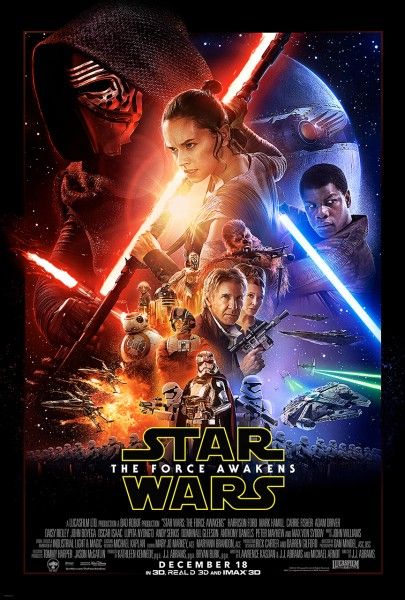 Link Source : https://collider.com/star-wars-7-force-awakens-kylo-ren-general-hux-starkiller-base/