Sayonara Wild Hearts Is A Fantastical Musical-Driven Odyssey For The Soul
Sayonara Wild Hearts combines music, unique imagery, and motorcycle racing into a bizarre and beautiful work of art.
You Are Reading :Sayonara Wild Hearts Is A Fantastical MusicalDriven Odyssey For The Soul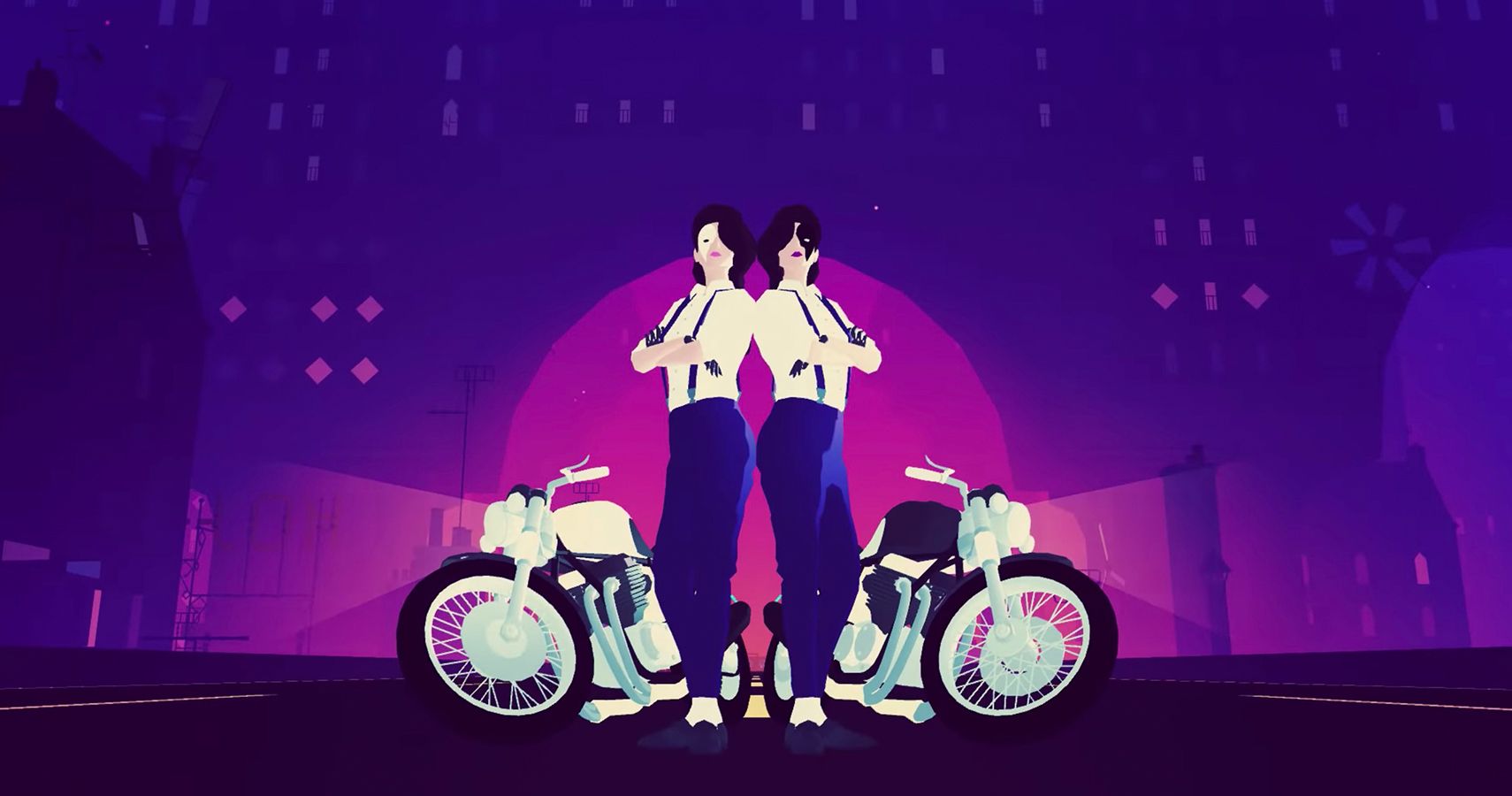 For many, gaming is an escape. To call it that is to conjure up an idea that one might be running away from their problems — or, perhaps they're simply running toward something better.
The fast-paced Sayanora Wild Hearts might be the perfect game for someone with such a mindset. Studio Simogo's newest game is a surreal, Fantasia-esque odyssey in which the protagonist must travel through evolving landscapes to recapture the harmony that a cursed arcanum and their allies stole from the world.
But ultimately, it's a music-driven adventure involving motorcycles, lasers, dance battles, swords and skateboards, essentially taking some of the internet's favorite things snd mashing them up in an inspired presentation of sensory appeal.
Billed as "a pop album video game," it involves speedy chases through beautifully-designed backdrops, guiding players through a world with a 3D runner play style.
It looks to be bright, bold and full of energy, drawing on a rich color scheme of dark purples, pinks and blues for a crisp aesthetic. A flashy animation style takes cues from both comic books and The Sims-verse. The result is fantastical and dreamlike in nature. A PAX East gameplay demo takes players on a motorcycle chase through an ever-changing cityscape, resulting in a showdown where players must dodge an opponent's fireballs while collecting hearts. It's a journey that could lead anywhere, as the trailer displays imagery of a Cerebrus as well as a character in a VR-inspired headset.
And then there's the music. While players have only been granted a small sampling of the soundtrack, the music this far is beautiful and catchy, representing a serious departure from the modern video game soundtrack. This game could certainly prove to be a contender to earn awards for its sound design — as well as its actual design — as it appears to play like more of a work of art than an average game. And perhaps in an era where the music industry and the gaming industry are coming together in new and innovative ways, this type of visual pop album is the music video of the future.
Simogo's Sayanora Wild Hearts will be available for Nintendo Switch, PlayStation 4 and iOS platforms later this year. PAX West attendees can find the game at the Annapurna Interactive booth along with Wattam, Telling Lies, Ashen and Journey.
Link Source : https://www.thegamer.com/sayonara-wild-hearts-preview-pax-west-2019/