Oscar Beat: Best Actor Predictions – Bale and Cooper Still on Top After SAG Nominations
But there's a showdown for that fifth slot.
You Are Reading :Oscar Beat Best Actor Predictions – Bale and Cooper Still on Top After SAG Nominations

Last Updated: December 12th
You never quite know what you're going to get from the Best Actor category each year. Sometimes it's sewn up pretty early by an undeniably transformative performance, and it's mostly just a walk towards inevitability (see: Gary Oldman in Darkest Hour). Other times, it's neck-and-neck all the way up through Oscar night, as with the battle between Sean Penn (Milk) and Mickey Rourke (The Wrestler). What makes 2018 exciting is that we kind of thought the race was going one way, but then a late arrival truly shook things up.
Indeed, the early frontrunner for Best Actor this year was and has been Bradley Cooper in A Star Is Born. Cooper's directorial debut is undoubtedly the heavyweight this season, and the actor's soulful, nuanced performance has drawn raves from critics and audiences alike. It also doesn't hurt that actors make up the largest voting branch of the Academy, and Cooper absolutely nailing his directorial debut is a swell narrative. The guy has been putting in the work, doing the necessary Q&A's and rounds that make an Oscar win possible, and unless something crazy happens, he's absolutely getting nominated.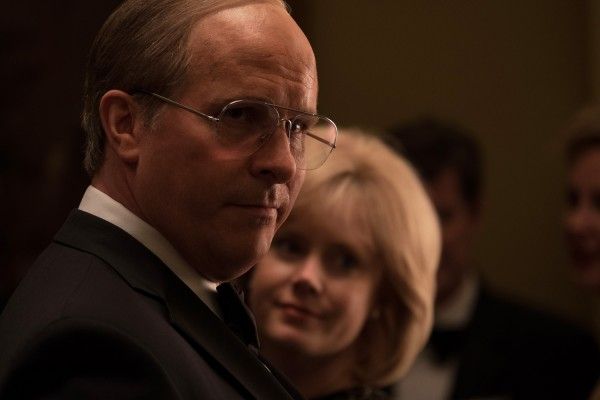 But Cooper isn't alone at the top anymore. Adam McKay's Dick Cheney movie Vice scored the most Golden Globe nominations of any other film and picked up a pair of Screen Actors Guild nominations to solidify its two biggest performances in the Oscar race. Indeed, everyone's raving about Christian Bale's transformative turn as the former Vice President. Oh yes, there's nothing the Oscars love more than a "transformative" performance—five of the last six Best Actor winners have physically transformed themselves in a significant way for their winning roles—and Bale is an Oscar regular having previously picked up three nominations and one win. So yeah, Bale is almost certainly getting nominated, and it's going to be a very interesting race to the finish line with these two actors leading the pack.
While the Screen Actors Guild nominations rarely match up exactly with the Oscar nominations, it's usually pretty darn close (the last two years the category has matched 4 of 5 SAG nominees). That could potentially be the case this year, with the fifth slot coming down to a pair of stirring performances in very different movies.
Coming in just behind Cooper and Bale, in terms of likelihood to be nominated, is another somewhat unexpected entry into this year's race. Peter Farrelly's feel-good true-story buddy comedy/drama Green Book took TIFF audiences by storm and has become a genuine contender. Viggo Mortensen plays a somewhat racist New York bouncer who is hired to drive a black musician (Mahershala Ali) through the Deep South in the 1960s, and along the way the two opposites become fast friends. The crowdpleasing film didn't explode at the box office like some were expecting, but it's not doing terribly either and there's plenty of runway left. And Mortensen delivers an undeniably impressive turn, even if the film's subtext about comforting the bigotry of white people is a bit troubling.
With Green Book expected to be a serious player in Best Picture and possibly even Best Director, a nomination for Mortensen feels likely. There was some question as to how Universal Pictures would be submitting Mortensen and Ali—if the two would compete against each other in Best Actor—but Ali is being submitted for Best Supporting Actor for what's really more of a co-lead performance, so that bodes well for Mortensen and I imagine he'll be among the nominees once those names are called in January.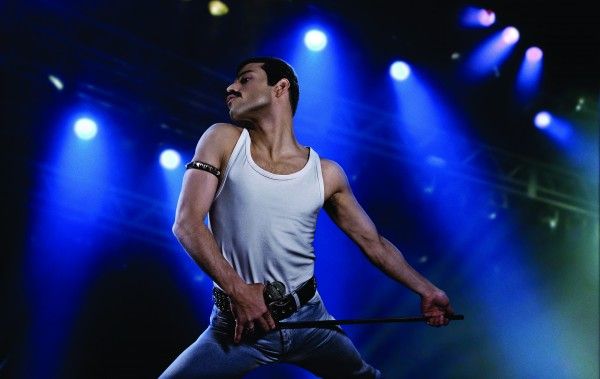 Then there's another transformative performance that seems destined to be recognized by the Oscars: Rami Malek as Freddie Mercury in the biopic Bohemian Rhapsody. The film's poor reviews and director drama appeared to be a potential hindrance, but it still managed to pick up a slew of Golden Globe nominations and even a Best Ensemble nomination from SAG, which means the film's critical reaction may not harm its awards chances as seriously as some expected. Given the Globes and SAG noms, I think it's pretty safe to say Malek is getting in.
Then there's that tricky fifth slot. Ethan Hawke has dominated the critics groups in this category for his phenomenal performance in First Reformed, but oftentimes critics will rally around one film/performance while the Academy will go the other way. Indeed, Hawke was left off the Best Actor shortlist at both the Globes and SAG, in favor of John David Washington's terrific performance in Spike Lee's BlacKkKlansman. It's kind of neck and neck between the two actors at the moment and I really could see it going either way, but for now I'll give the slight edge to Washington simply because BlacKkKlansman appears to have more widespread support than the more niche First Reformed. But it's still relatively early days, so stay tuned.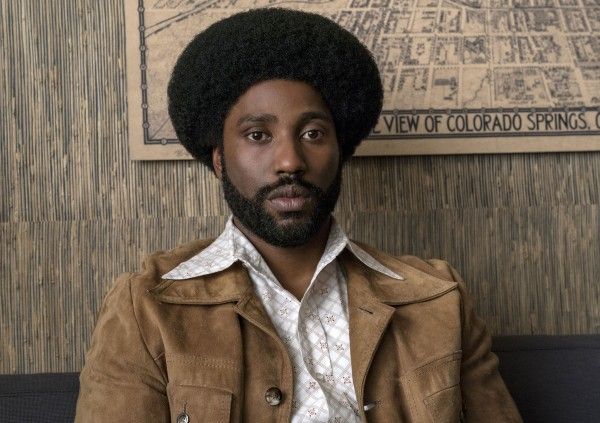 Beyond these six performers, there are some other actors in the mix. Willem Dafoe is drawing strong notices for his turn as Vincent van Gogh in the unique biopic At Eternity's Gate. And of course there's the Ryan Gosling of it all. Sight-unseen, Gosling was a favorite for this category this year for his role as Neil Armstrong in Oscar-winning La La Land filmmaker Damien Chazelle's biopic First Man. However, while the film drew some strong reviews, it has since kind of fallen out of the conversation following a pretty dismal showing at the box office. I happen to find Gosling's internalized performance to be an impressive show of restraint, but the Oscars aren't necessarily about nuance, and even before the film faded away I was dubious that this was the kind of performance Oscar voters would flock to. Now that First Man may not even land a Best Picture nomination, it feels like Gosling is destined to be overshadowed by more "showy" performances from other contenders, even with the Critics Choice Awards nod in hand. But a lot can change between now and January, and it's possible Universal has a plan to get First Man back in the conversation in this crucial next phase of the season.
Academy voters could also spring for what may or may not be Robert Redford's final performance in The Old Man & the Gun, a film that I have a feeling may get a bit of a second wind during the critics awards phase of the season. There's also past nominee Lucas Hedges' strong turn in Boy Erased to consider, though that film has made a smaller splash on Oscar season than some expected. Ditto to Beautiful Boy, although Steve Carell's powerful performance as the father of someone struggling through addiction lingers and is absolutely worthy of consideration.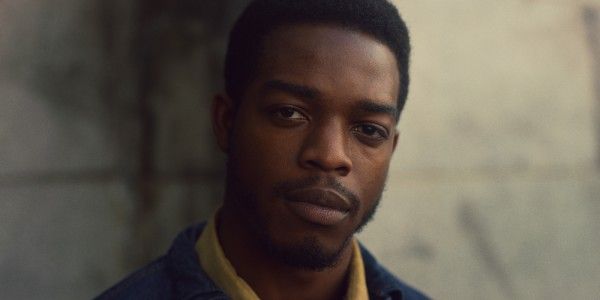 Also worthy but maybe something of a longer shot is Stephan James' soulful performance in If Beale Street Could Talk. Filmmaker Barry Jenkins' follow-up to Moonlight is a very quiet, very restrained, very intimate film, so I'm curious to see how Academy voters take to it. Regina King feels like the movie's best shot at an acting nod, but James and his co-star KiKi Layne do swell work as the film's romantic leads—although the complete snubbing of this movie by SAG hurts a bit.
On the outside looking in, it remains to be seen if Clint Eastwood's The Mule—which, and I cannot stress this enough, Eastwood started shooting in June of this year and is now being released in December—is an Oscar contender. On the one hand, the Oscars love to acknowledge industry veterans and Eastwood has been an Academy favorite in the past. On the other hand, will voters be quick to forgive Eastwood's atrocious The 15:17 to Paris, which also hit theaters in 2018? And if Black Panther truly is a Best Picture contender, Chadwick Boseman deserves at least a mention here.
And so that about does it. We've got a lot of contenders in the Best Actor race, and I could very easily see some that I've put further down on the list making a big splash in the second half of the month to vault towards the top. Cooper and Bale still feel like the pretty firm frontrunners at this point in time, but beyond that it's kind of anyone's guess.
So see below for my full Best Actor predictions, in order of likelihood to be nominated.
Frontrunners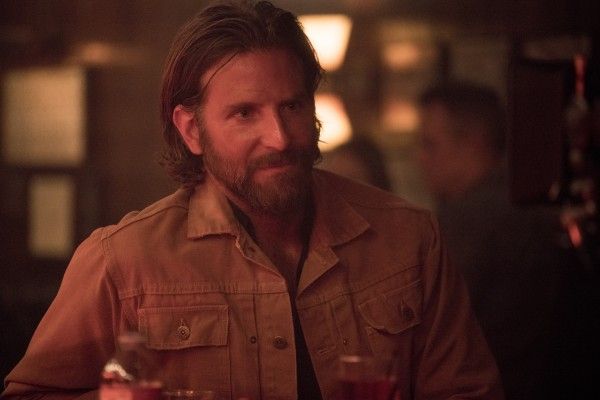 1. Bradley Cooper – A Star Is Born
2. Christian Bale – Vice
In the Mix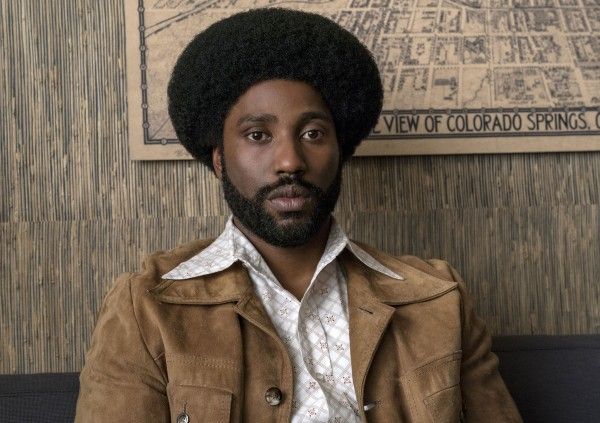 3. Viggo Mortensen – Green Book
4 Rami Malek – Bohemian Rhapsody
5. John David Washington – BlacKkKlansman
6. Ethan Hawke – First Reformed
7. Willem Dafoe – At Eternity's Gate
8. Robert Redford – The Old Man and the Gun
9. Ryan Gosling – First Man
10. Lucas Hedges – Boy Erased
Outside Contenders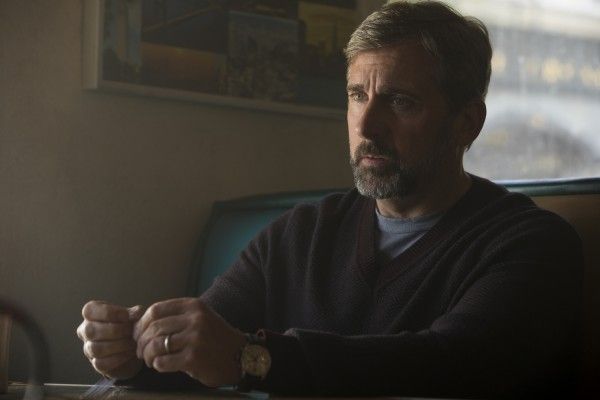 11. Clint Eastwood – The Mule
12. Stephan James – If Beale Street Could Talk
13. Steve Carell – Beautiful Boy
14. Hugh Jackman – The Front Runner
15. Chadwick Boseman – Black Panther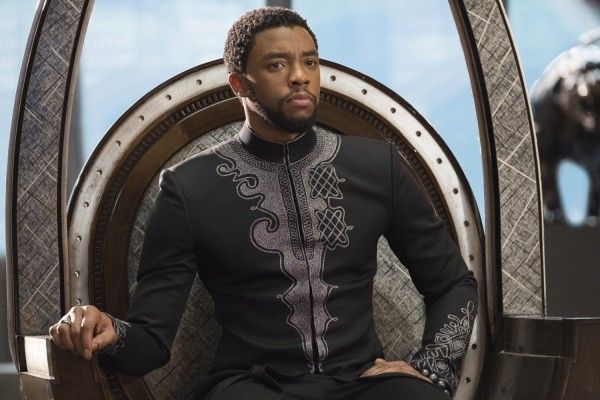 Link Source : https://collider.com/oscars-best-actor-predictions-2019/