Konami eFootball Game Is Missing Popular Features
Konami confirms that its upcoming free-to-play game eFootball 2021 will not include cross-saves or cross-progression between platforms.
You Are Reading :Konami eFootball Game Is Missing Popular Features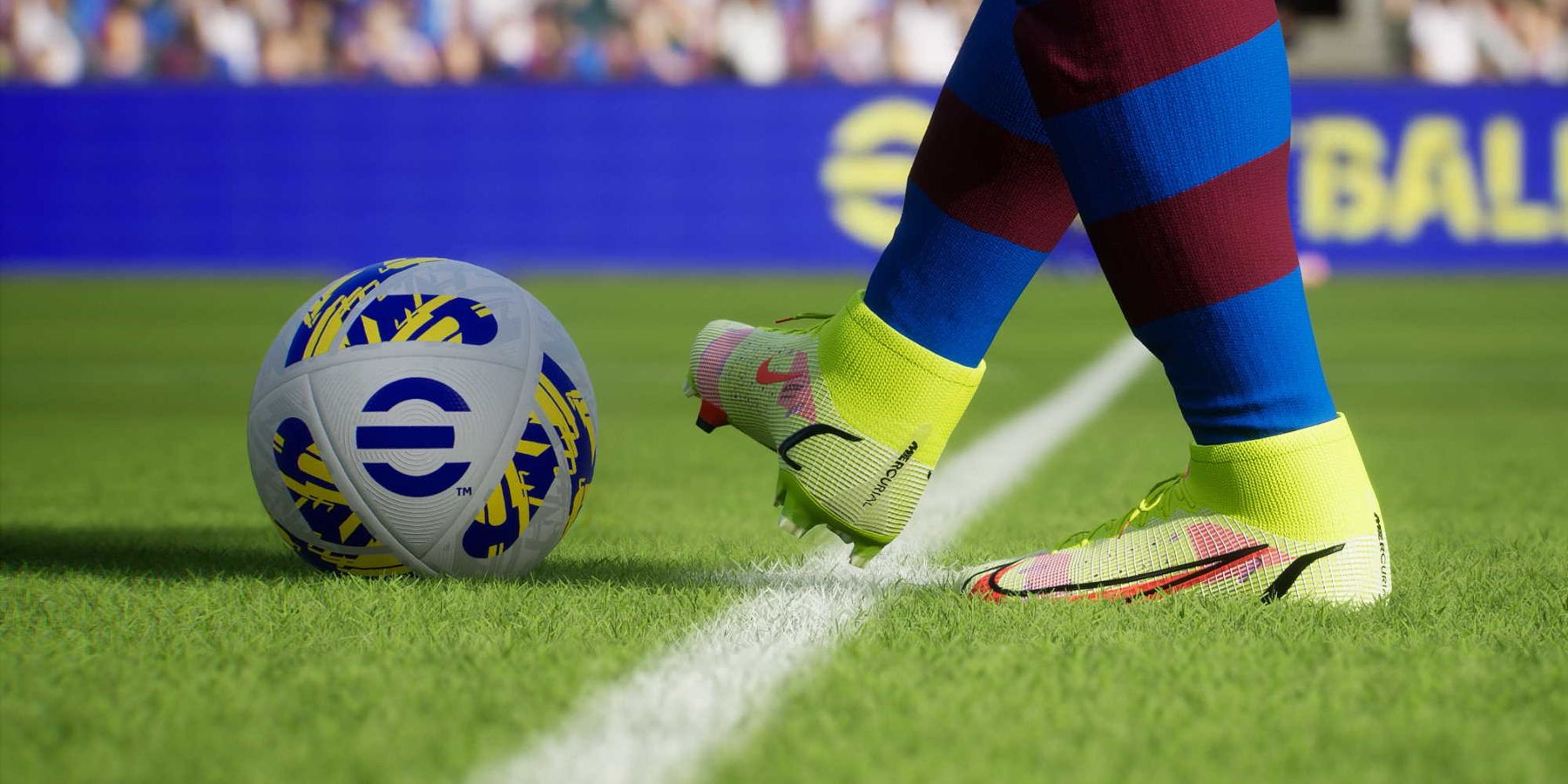 Konami is preparing to launch its experimental new approach to football games, shifting from premium Pro Evolution Soccer annual releases to a free-to-play format rebranded as eFootball 2022. This process, however, looks to be quite chaotic as Konami plans to roll out pieces of eFootball 2022 bit by bit, including major features and game modes. It's only now, with launch days away, that players are realizing eFootball 2022 is lacking certain major features — specifically, cross-saves and cross-progression.
A recently shared roadmap for eFootball 2022 breaks down why the lack of cross-saves and cross-progression is especially frustrating for players. To start, eFootball 2022 will be launching on September 30 with absolutely no cross-play between platforms. That includes cross-generation play between PS4 and PS5, and Xbox One and Xbox Series X/S. In other words, to play with friends many eFootball 2022 players will have to swap between platforms, where they'll be unable to carry over any progress from other platforms.
Another major concern with the lack of cross-save and cross-progression is that eFootball 22 is leaning heavily into gacha mechanics. Previously known as MyClub in PES, eFootball 2022 has yet to rebrand its alternative mode to FIFA's Ultimate Team. That hasn't stopped it from offering "pulls," which it calls Chance Deals, as part of its launch bundle. These rewards from these premium gambling mechanics will apparently be restricted to the platform an eFootball 2022 player purchases them on, with no option for platform swaps or upgrades.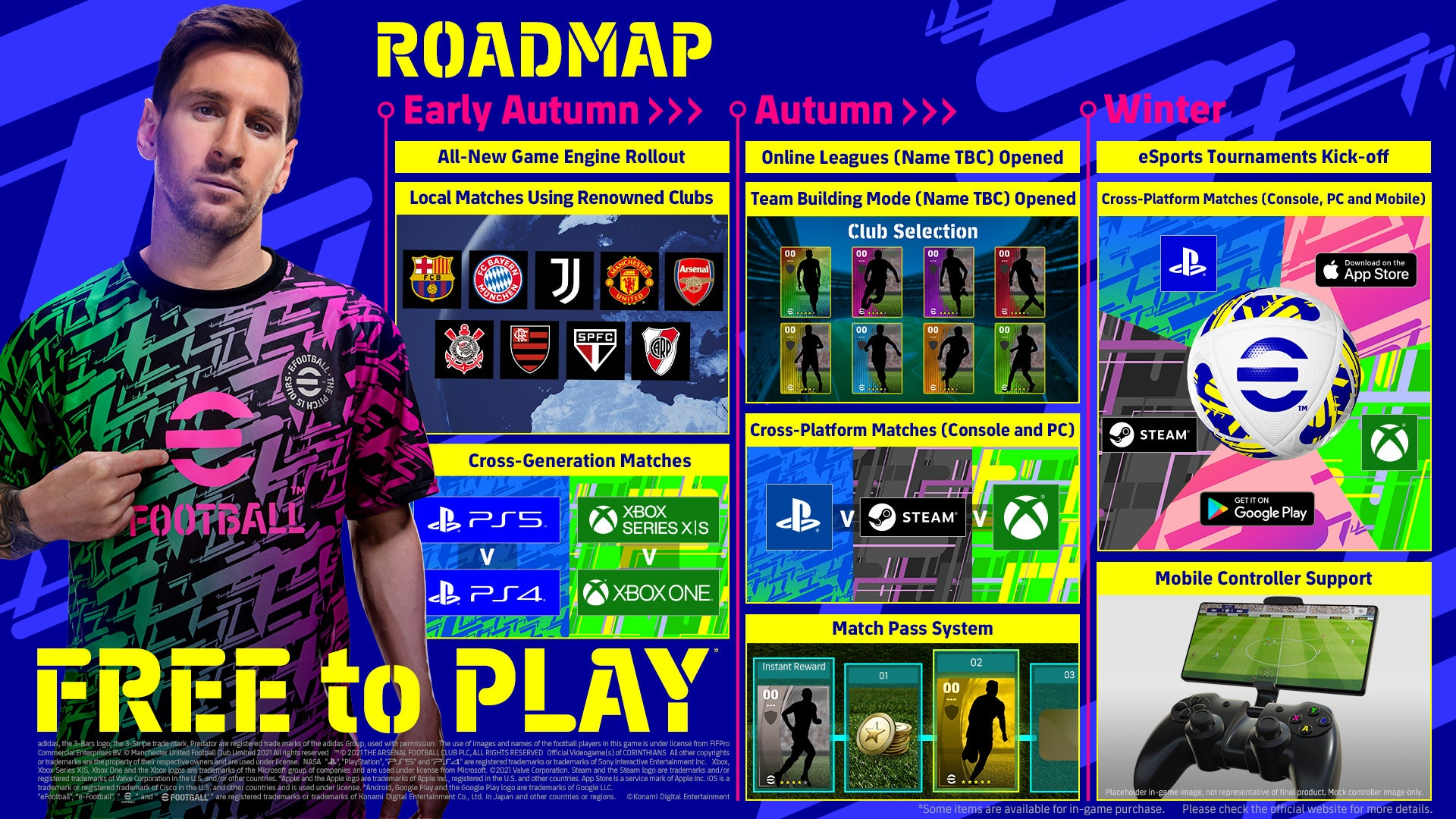 While eFootball 2022 has no announced plans to add cross-saves or cross-progression at launch or in the future, Konami says that it's not impossible that the feature could be added eventually. "We aspire to include this in the future," is Konami's official statement on the matter. This isn't an uncommon statement from developers, but few games ever follow through on the sentiment, and if they do it's often years later than fans would like.
Konami does, at the very least, plan to support cross-play down the line. The eFootball 2022 roadmap details plans to add cross-generation play for PlayStation and Xbox consoles in early fall, cross-play between PC, PlayStation, and Xbox later in autumn, and then full cross-platform play including mobile devices in the winter.
The message that aspiring eFootball 2022 players should take away by Konami's decision regarding cross-saves and cross-progression is that they should only play on the platform they plan to stay with for the foreseeable future. It might be worth waiting to pick up a PS5 or Xbox Series X before getting invested in eFootball 2022's gacha mechanics, otherwise players risk losing all of their unlocked content.
eFootball 2022 releases September 30 on PC, PS4, PS5, Xbox One, Xbox Series X/S, and mobile devices.
Source: IGN
Link Source : https://gamerant.com/konami-efootball-cross-play-progression/