It's Time Skyrim Pass the Torch, But What Game Will Seize it?
Nine years after its release, Skyrim is slowly being overshadowed in the RPG industry, but what will take its place as gaming enters a new generation?
You Are Reading :Its Time Skyrim Pass the Torch But What Game Will Seize it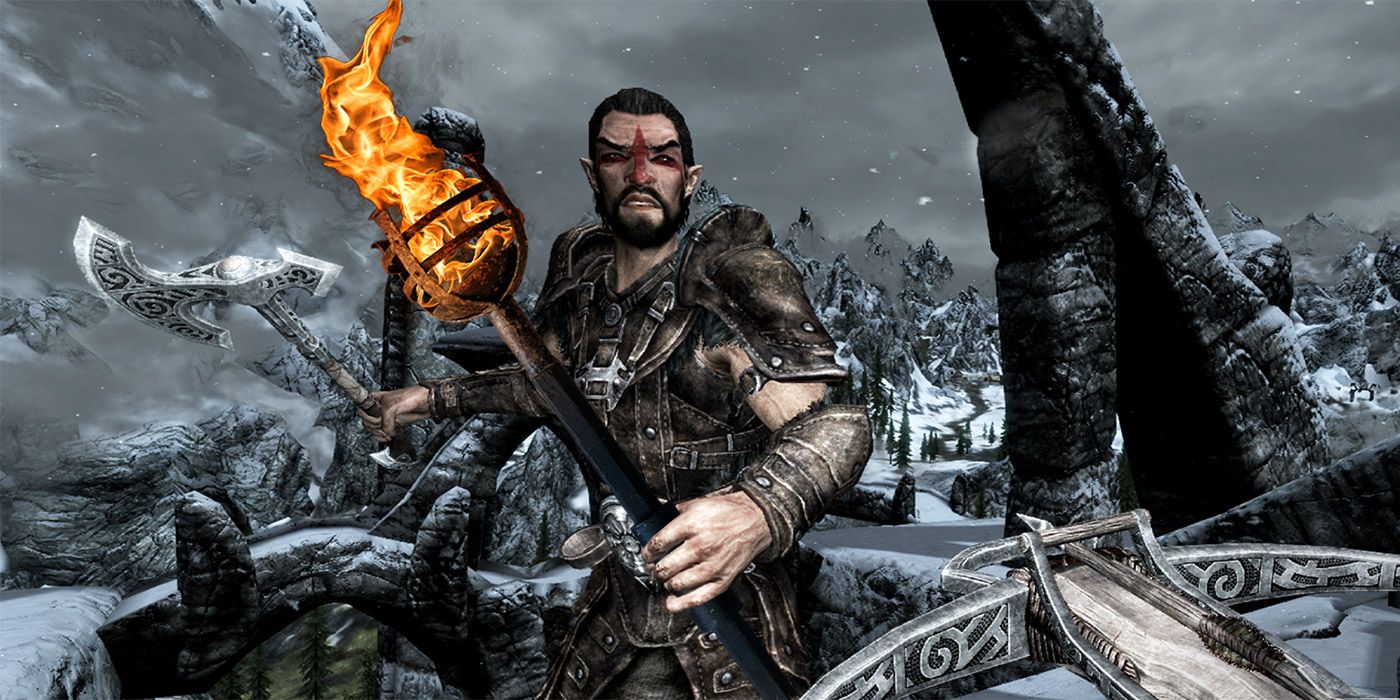 Skyrim changed the RPG genre when it released back in 2011, selling 20 million copies by 2014 and leading many other developers to attempt to integrate large open-worlds into their fantasy settings. Nearly a decade later, many fans are still searching for a game which can scratch the same itch and engender the same sense of freedom.
Many RPGs have released since Skyrim, but few have been received as such a generational leap forward. Even Bethesda's own offerings, Fallout 4 and Fallout 76, have fallen short of Skyrim's immense impact. With the window of opportunity wide open, many developers are jumping at the chance to become the first defining next-gen RPG studio. Here are the competitors and what they bring to the table.
Cyberpunk 2077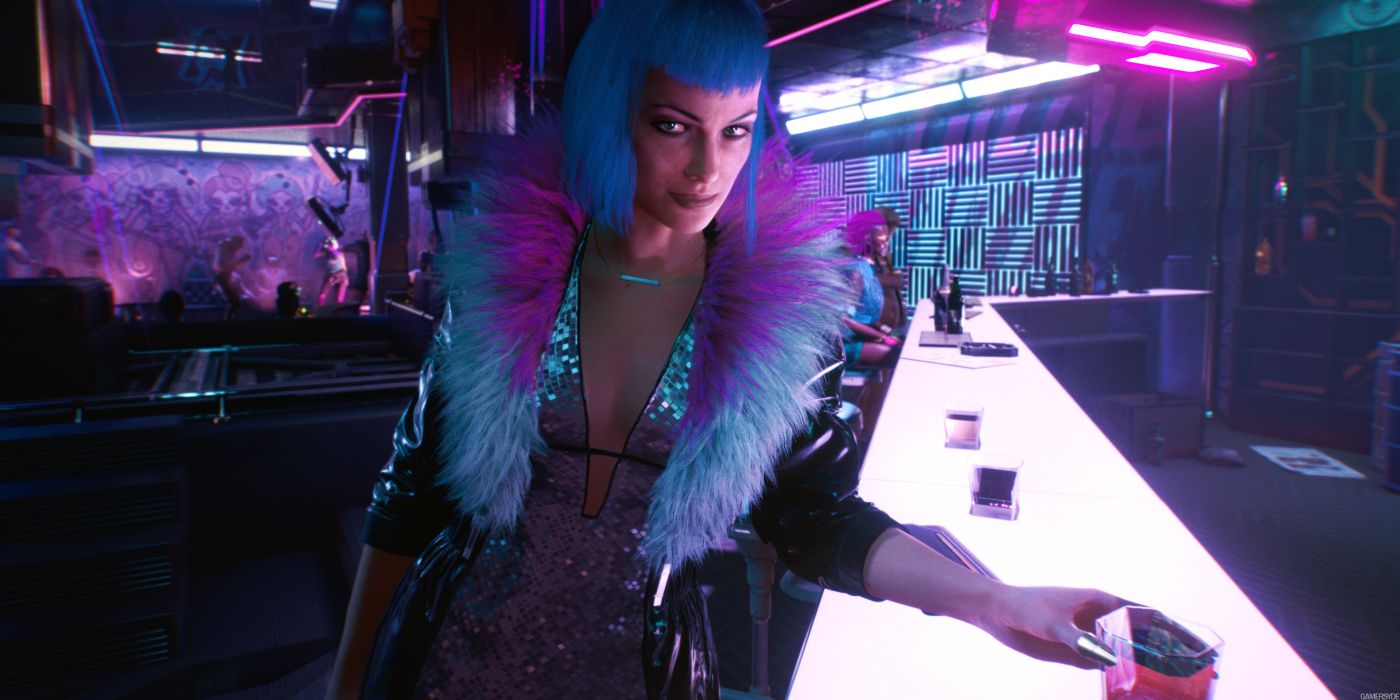 For many RPG fans, star-studded sci-fi Cyberpunk 2077 has long been held out as the greatest hope for a truly next-gen RPG. The studio behind the game, CD Projekt Red, also developed The Witcher 3: Wild Hunt, an RPG known for gracefully bringing together freedom of exploration and character-driven storytelling in a way few RPGs have been able to emulate.
Like Skyrim, Cyberpunk 2077 will be first-person, and players will be able to customize the protagonist V down to the length of their fingernails. CD Projekt Red has claimed that every Cyberpunk side-quest should feel a full story, a claim some fans might be inclined to believe after diving down The Witcher's wide array of rabbit-hole plotlines.
However, Cyberpunk isn't as safe a bet as the hype might suggest. The voiced protagonist V may not give players the same level of freedom they enjoyed in Skyrim, which left the personality and backstory of the player character entirely up to the player. Not only that, but the game's infamous delays have, perhaps, burdened Cyberpunk with a level of expectation that the game could struggle to live up to. Cyberpunk is far from the only new RPG on the scene either.
Avowed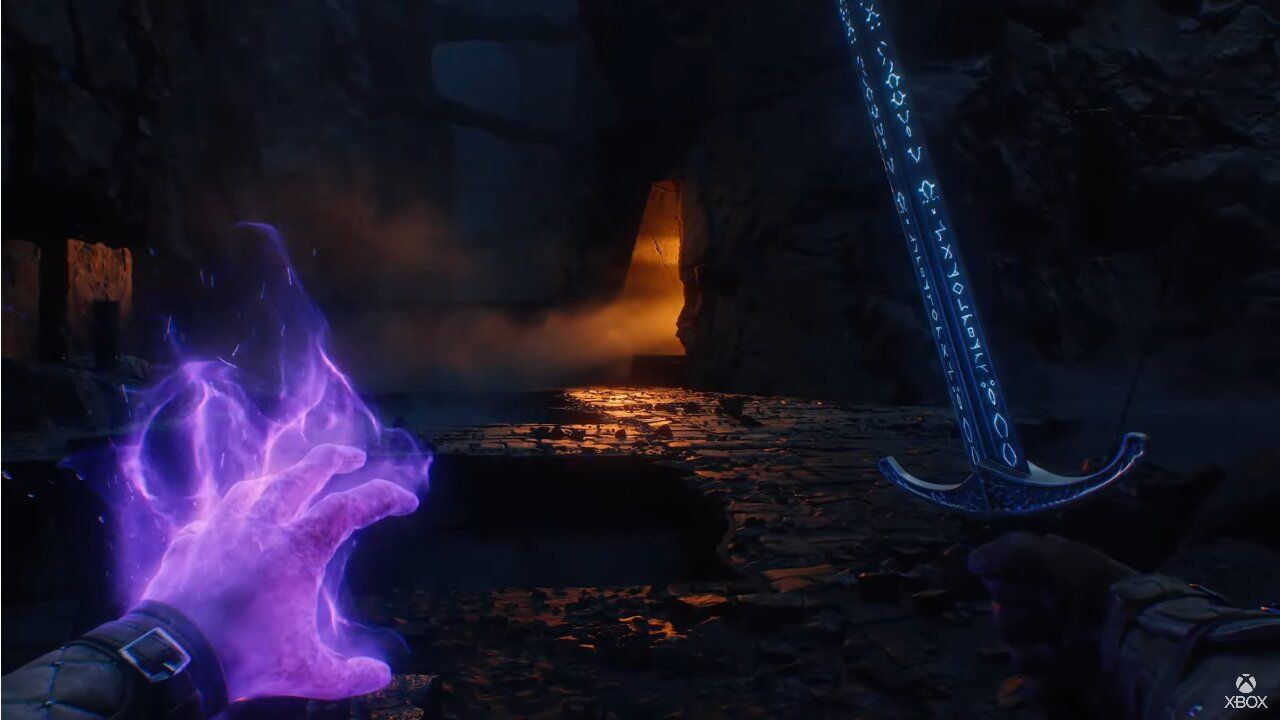 Avowed is another clear competitor for the top spot. Obsidian Entertainment have a lot of good will with Bethesda fans after the success of Fallout: New Vegas, though controversy arose when New Vegas received an 84 on Metacritic, leading Obsidian to miss out on a critical bonus from Bethesda by one point. After taking on the Fallout series with The Outer Worlds, Obsidian appears to be aiming for The Elder Scrolls with its next venture.
Avowed is a first-person fantasy RPG set in the world of Eora, the setting of Obsidian's Pillars of Eternity games. Set in the Living Lands, a diverse northern frontier, the game's world is rumored to far exceed Skyrim in size while employing smart AI and dynamic weather systems. Many RPG fans will recognize such claims, but Obsidian has a long history of RPG-making that makes it one of few studios that can back up its bravado. Unlike Cyberpunk, Avowed also has the advantage of scratching that fantasy itch that Elder Scrolls players weren't able to satisfy with the recent Fallout games or The Outer Worlds.
Starfield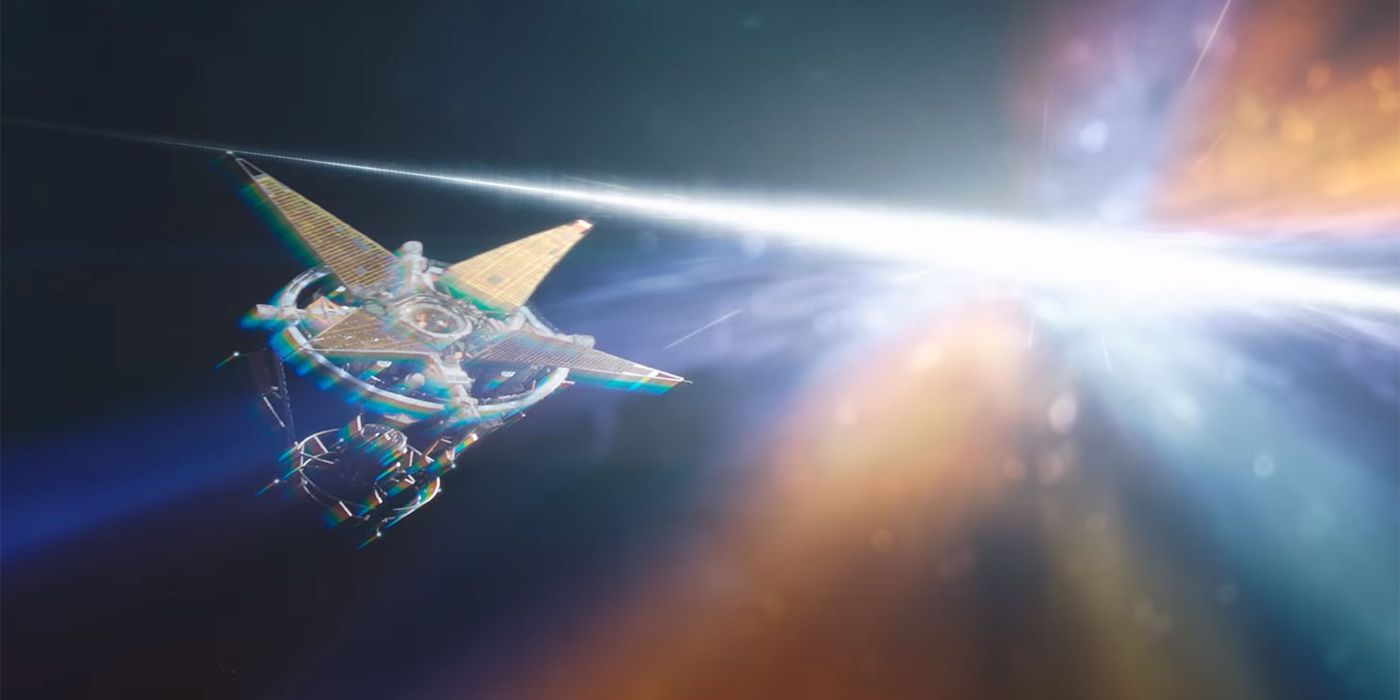 Starfield is Bethesda's upcoming RPG, and the first new IP the studio will have taken on in over 25 years. Not much is known about the game aside from that it will be set in space and will include multiple planets. However, last week Todd Howard announced at Brighton Digital 2020 that Starfield's planets will be created using procedural generation, a technique used to map out large game worlds. This could mean Starfield's map will be impressively large, though size isn't everything.
Leaked images suggest Starfield could also be third-person, though this hasn't been confirmed. The images appear to show an oxygen and CO2 meter as well, perhaps implying that the game will use some survival mechanics. Either way, it's certainly a departure for Bethesda, and the risk could pay off. However, for any of these games to spiritually succeed Skyrim, a few criteria will need to be met.
Succeeding Skyrim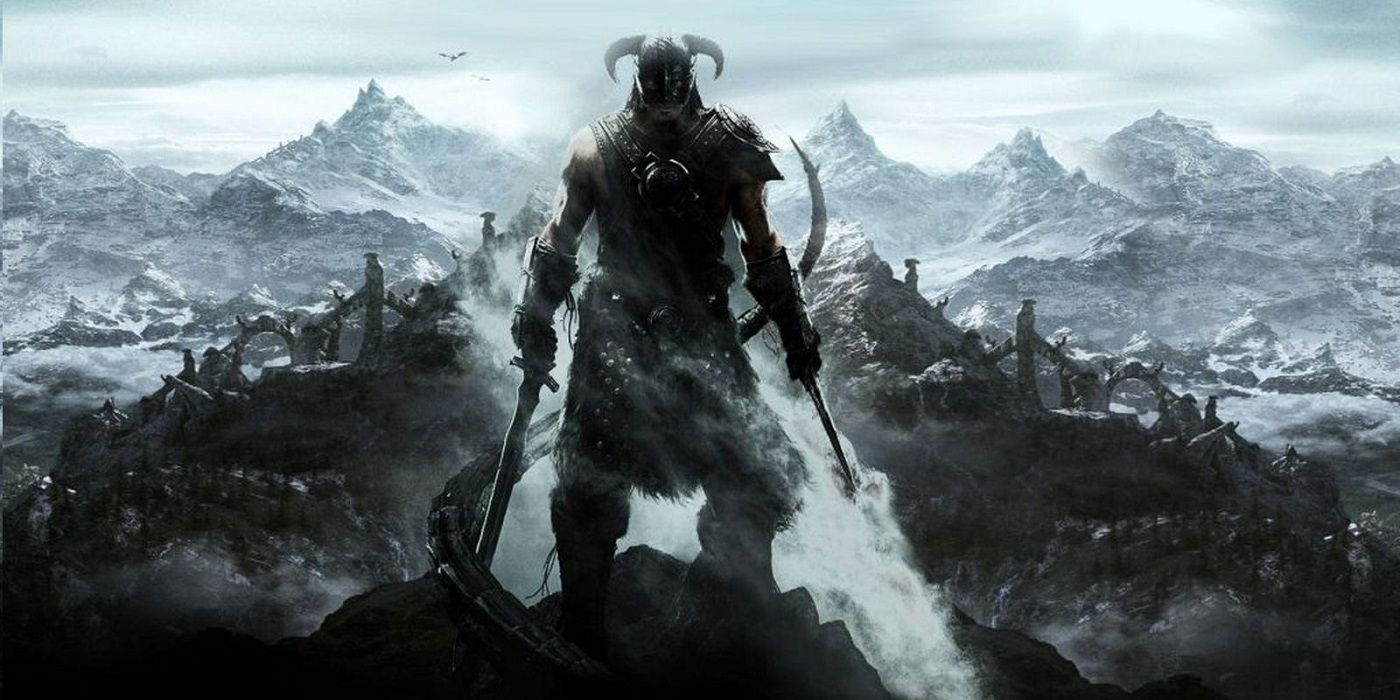 Major RPGs of the last decade like the aforementioned Witcher 3 may have been well-received and successful in their own right, but that does not mean that they succeeded Skyrim. For a game to truly succeed Skyrim, it will need to be an RPG which pushes the first-person, open-world RPG formula into new territory, while meeting a few key requirements along the way in order to have the same community and longevity Skyrim has enjoyed.
Skyrim's successor will need to have an open world which exceeds Skyrim in both literal size, and in depth. Many of Skyrim's NPCs are relatively shallow compared to other games, particularly followers compared to the companions in games like Mass Effect. Whichever RPG succeeds Skyrim will need to integrate compelling characters into the world without railroading players onto their plotlines so that their freedom to explore is unimpeded.
The game will also, vitally, need to be able to sustain a lively modding community. Despite being a single-player game, a huge community of modders sprung up around Skyrim for a few key reasons. Bethesda has always understood the importance of modders when it comes to its RPGs, and tools like Skyrim's Creation Kit have made modding more accessible by giving players the same tools as the developers. It's in large part thanks to the modding community that players are able to return to Skyrim nine years after its release and still experience the game like it's brand new.
Of course, it is possible that the successor to The Elder Scrolls 5 will be the most obvious answer: The Elder Scrolls 6. The next Elder Scrolls game will also use procedural generation to create a large game world, and Todd Howard also expressed an interest in expanding the sizes of towns and cities to a more realistic scale than previous games in the series. However, the game won't be releasing until after Starfield, which gives the competition a chance to surpass the formula Bethesda has created to provide an open-world first-person RPG experience that leaves its own legacy.
The Elder Scrolls 5: Skyrim is available now on Nintendo Switch, PC, PS3, PS4, Xbox 360, and Xbox One.
Link Source : https://gamerant.com/skyrim-rpg-legacy-new-game/