It Takes Two's Game of the Year Win Explained
It Takes Two's win of Game of the Year at The Game Awards was surprising, but absolutely well-deserved when looking at its merits as a game.
You Are Reading :It Takes Twos Game of the Year Win Explained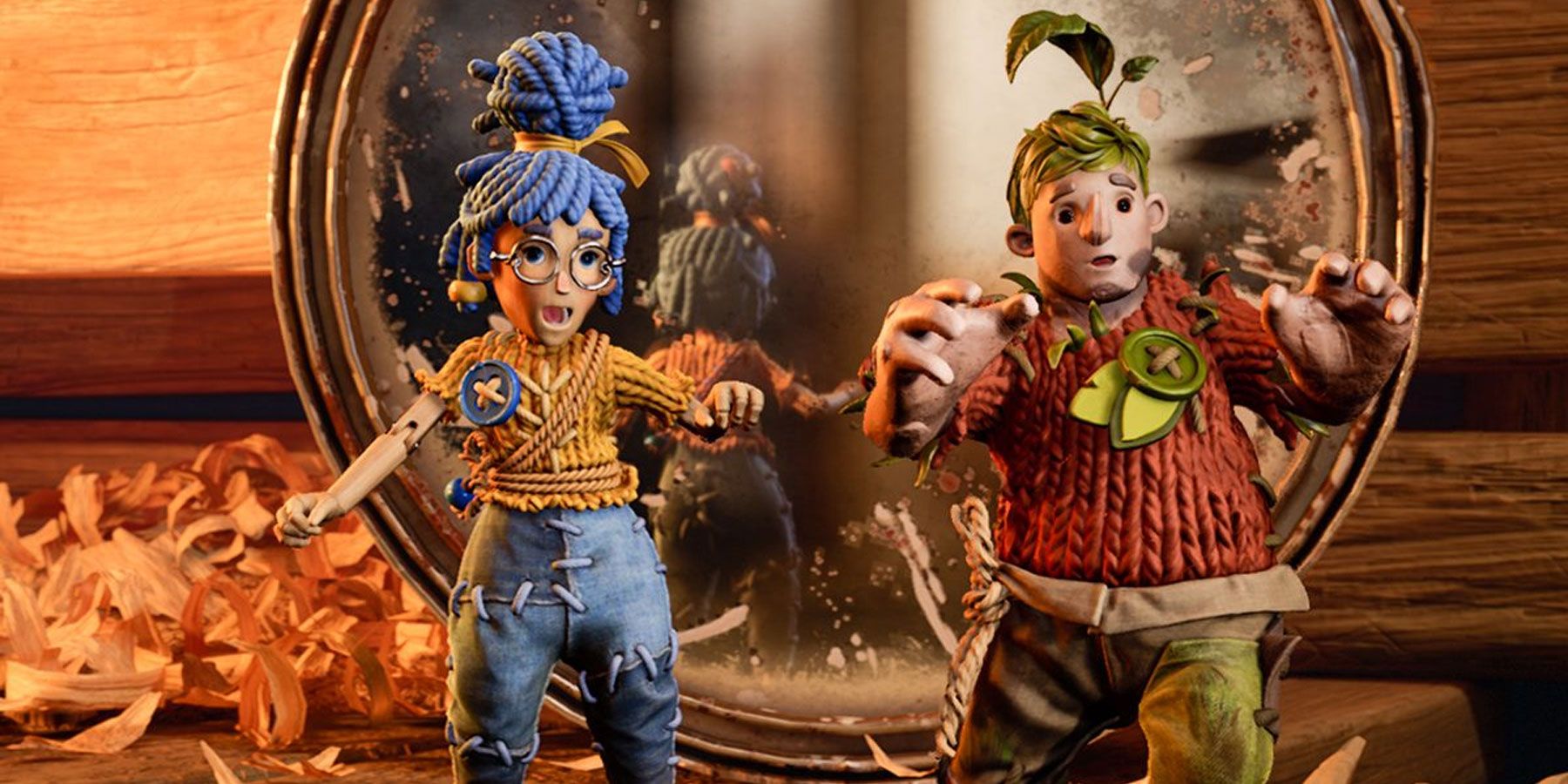 While there are plenty of prestigious awards given out during The Game Awards, perhaps the most acclaimed is the award for Game of the Year. 2021's nominees were packed with hits, but in the end, It Takes Two ran away with the category, a surprising win given the caliber of its competition. Although many viewers were shocked by the game's win, It Takes Two is a deserving winner, and hopefully it inspires other titles to lean away from what's popular and into more unique ideas and far-out concepts.
It Takes Two won three awards last night: Best Family Game, Best Multiplayer Game, and, of course, Game of the Year. While it was a major contender for Best Family and Multiplayer Game, it seemed like Hazelight Studios' most recent title was fighting an uphill battle to win Game of the Year given its differences from the rest of the nominees as a brand-new co-op-based IP. Now that it has won, however, its merits as a game are shining brighter than ever and there are some clear reasons why It Takes Two, above all the other titles, was recognized by The Game Awards as the best game of the year.
It Takes Two's Game of the Year Win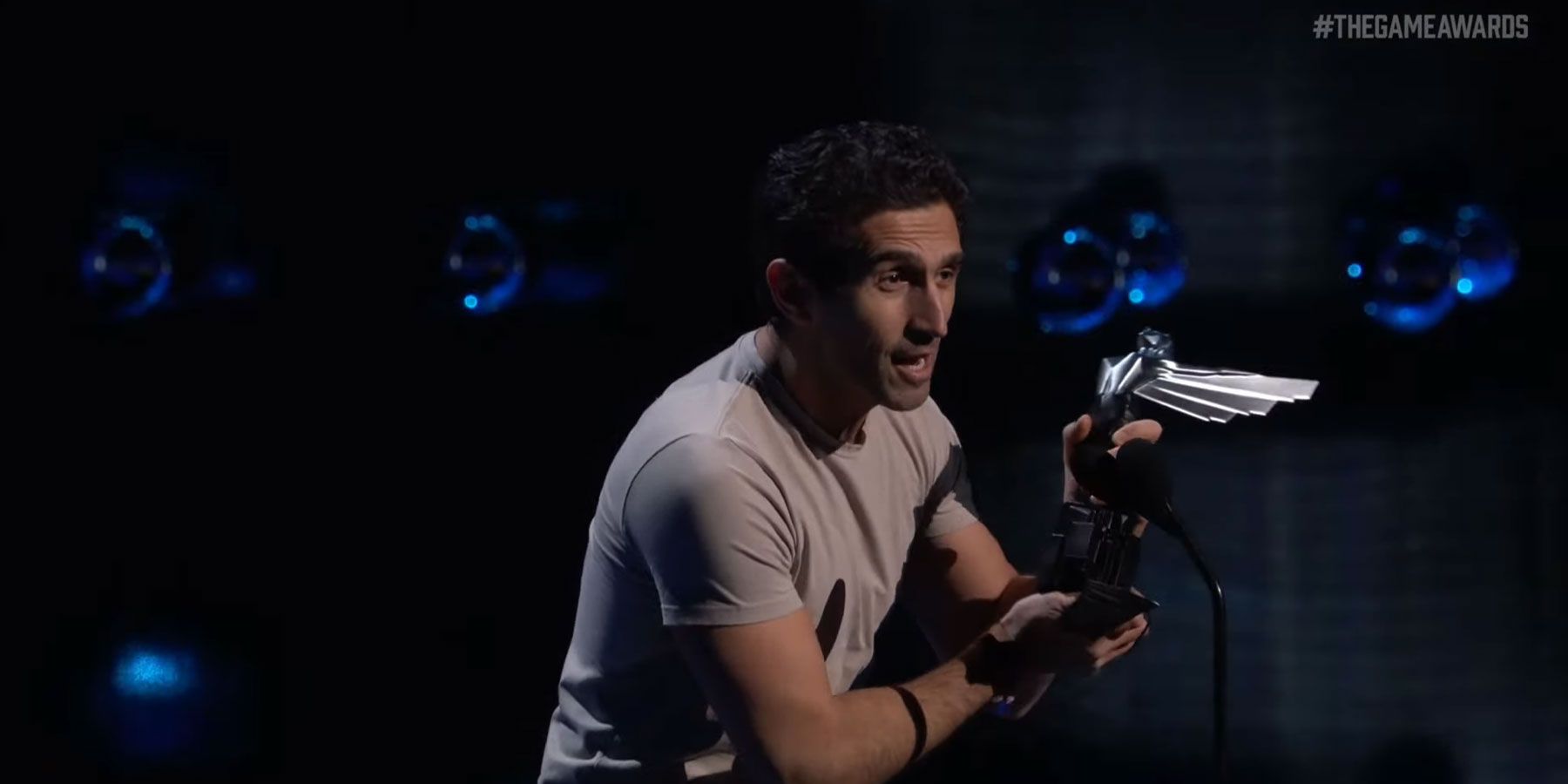 Co-op multiplayer-focused games are a dying breed in the games industry, with competitive multiplayer titles being far more popular. While that isn't inherently a bad thing, it does make it harder for fans of co-op games to find new titles to pick up each year, but luckily Hazelight Studios has doubled down on its devotion to co-op since its recent titles are unplayable without a partner. It Takes Two leans heavily into its co-op nature in a way that few other games have done, constantly forcing players to work together with contrasting but complementary abilities that are frequently changing up the gameplay in unique ways.
Although It Takes Two could generally be described as a puzzle-platformer, the actual tasks that players are given to do are so varied that it would be hard to nail down every genre that the game could fall into. In that regard, It Takes Two was unlike anything else nominated for Game of the Year 2021, giving it an edge to stand out. Additionally, its status as the only co-op title listed in the nominees means that its experience is completely diferent from the rest of the singleplayer titles that were nominated.
One area where It Takes Two falters in comparison to its competition was certainly the story. The game's premise is solid enough: a couple on the brink of divorce is shrunk down to a miniature size and needs to overcome their differences to return to their normal bodies and reunite with their daughter. However, it never delivers properly on it due to the game's writing. It doesn't give a realistic look at divorce or true relationship problems, but throughout its 10 to 15-hour playtime, It Takes Two certainly delivers on some specific character moments that are highlights of the overall forgettable story.
While the writing is poor and doesn't properly portray marital issues, the true story of It Takes Two isn't the narrative being told on screen. Instead, it is the story told by those playing it. Often, players completely ignore the cutscenes in favor of spending more time playing the various minigames and seeing just how many items they're able to interact with, causing many players to walk away from It Takes Two with new, special memories with whoever they played it with. It's for this reason that It Takes Two stands out among better-written games, as it is a more memorable experience that will likely be talked about for years to come by those who've enjoyed it together.
It Takes Two is available now for PC, PS4, PS5, Xbox One, and Xbox Series X/S.
Link Source : https://gamerant.com/it-takes-two-game-of-the-year-win-reasons-explained/