iPhone 6S and 6S Plus Might be Delayed by Pope
New York, Philadelphia, and Washington, DC residents might not get their new iPhone 6S or 6S+ smartphones on time due to a week-long visit from Pope Francis.
You Are Reading :iPhone 6S and 6S Plus Might be Delayed by Pope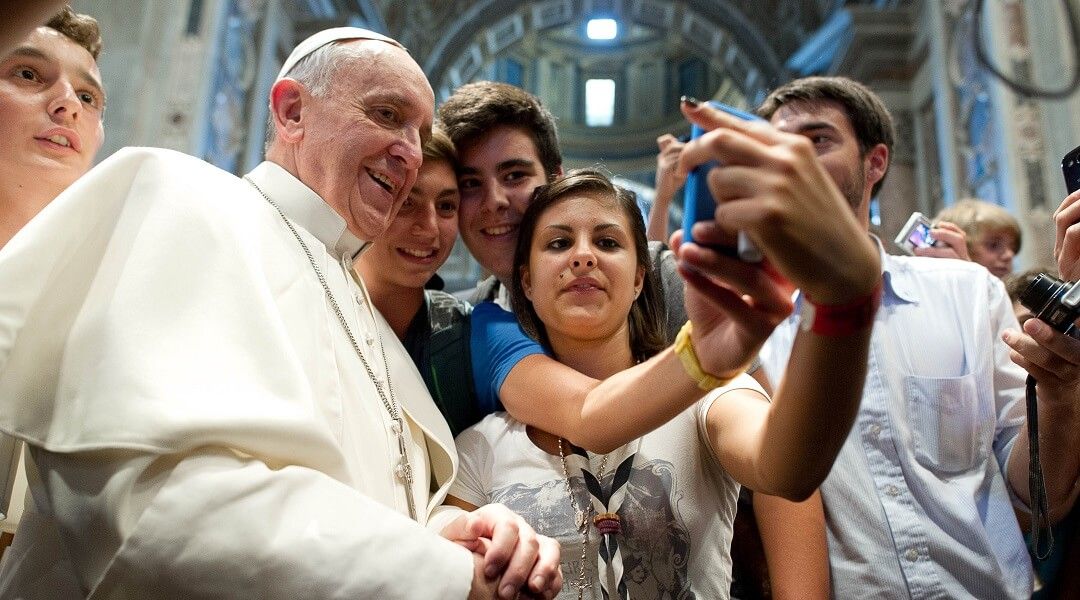 If it feels like there's a lot of focus on mobile gaming lately, that's probably because there is. Let's face it: if Kim Kardashian can make over 80 million dollars from a freemium iOS and Android title, there's no reason more experienced developers like Nintendo can't achieve something similar. The prominence of mobile gaming will only continue to grow, and so it becomes increasingly important to follow what cellphone giants like Apple are up to with their newest devices.
Whether it be Apple TV focusing on games or brand new iPhone models that push the processor speed and functionality higher, Apple sees gaming as part of their future. However, even Apple's renowned foresight in the industry couldn't predict what would delay their iPhone 6S deliveries.
Early adopters of Apple's newest mobile technology received some troubling news from a report published by The Verge today, as UPS, one of the most prominent shippers of Apple's new phones, alerted US customers to potential delays in delivery as a result of Pope Francis' visit to the United States this week. Although the exact numbers on pre-orders aren't available as of this writing, if they are anything like the iPhone 6 pre-orders, there are likely a lot of technophiles wondering why the Pope couldn't have picked a less important week to tour the States.
The Pope begins his US trip tomorrow, when he will arrive in DC. He plans to appear in both New York City and Philadelphia later in the week, before heading back to the Vatican on September 27. The new iPhone 6S and 6S Plus are scheduled to release on September 25, and heightened security measures will make delivery difficult.
The UPS warning states that the potential delays will only affect residents of the three major cities the Pope is visiting, and only those people who chose to pre-order Apple's newest device with home delivery. The intervention from a higher power might represent one of the few times that residents in New York are actually playing catch up with most of the United States.
Given that this development only affects those who have already pre-ordered the iPhone 6S or 6S Plus, the delay should do nothing to significantly impact the sales of the phone. Apple will have lofty expectations regarding their newest handheld device following the their incredible sales figures for the iPhone 6 last year.
Ultimately, the Pope's impact on the delivery of iPhones to major hubs of the United States has to be one of the weirdest reasons for shipping delays in history. While we here at Game Rant suggest taking the occurrence as a strange coincidence, those looking for a sign to hold off on purchasing the newest iPhone for a little while could do worse than a divine one.
Did you pre-order the iPhone 6S? Is this better or worse than a free U2 album included with every device? Let us know in the comments.
Source: The Verge (via Gamespot)
Link Source : https://gamerant.com/iphone-6s-delay-pope-940/