Fortnite: Where to Find Gas Pumps
Fortnite Chapter Two's latest Challenge set involves killing players using Gas Pumps, here's how to find them.
You Are Reading :Fortnite Where to Find Gas Pumps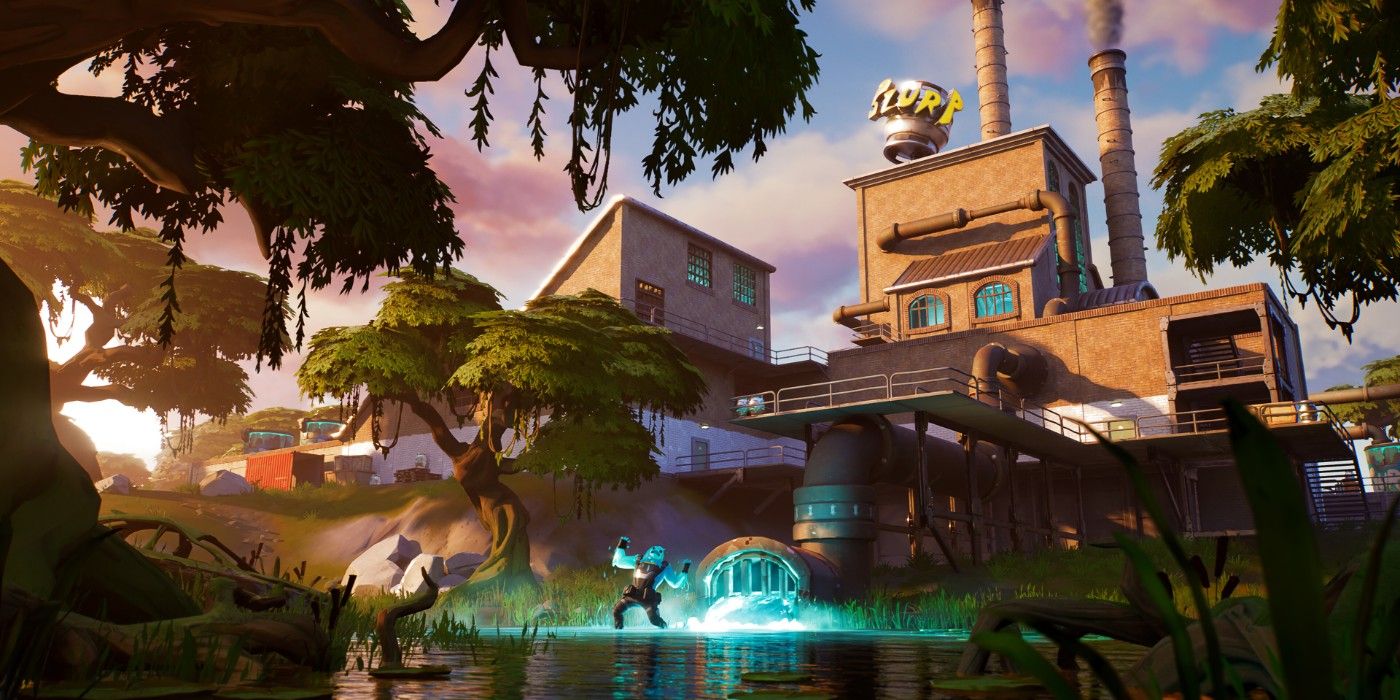 Fortnite Chapter Two, Epic's revamp of their fast-paced third-person Battle Royale, has been out for a couple weeks now, and players are beginning to get familiar with its new map. To help introduce the update's new locations and mechanics, as well as keep the gameplay fresh, Epic have been regularly releasing Challenges for Fortnite players to complete.
The latest of these Challenge Sets is the Dockyard Deal which requires players to complete tasks such as landing at certain Points of Interest, visiting various Landmarks, and using specific weapons. Perhaps one of the most challenging of these tasks is the one that requires players to damage another player using an exploding gas pump. In order to help players tick this Challenge off, here's our guide on how best to accomplish it.
Finding the Gas Pumps
The first hurdle to overcome when completing the Gas Pump challenge is finding a Gas Pump at all. There are only six locations on the post-Black Hole Event map that have these pumps, and they're mostly around the center. This means that depending on the circle it's entirely possible that players might have very little opportunity to start a firefight at one during a match.
As shown in the map below, there are Gas Pumps at Pleasant Park, and across the bridge to its west. There are two more in the east of the map, one between Frenzy Farm and Dirty Docks (also the location of the Hidden Letter T Challenge), and another between Frenzy Farm and Lazy Lake. Finally there is one in Salty Springs, and another to the west of Holly Hedges.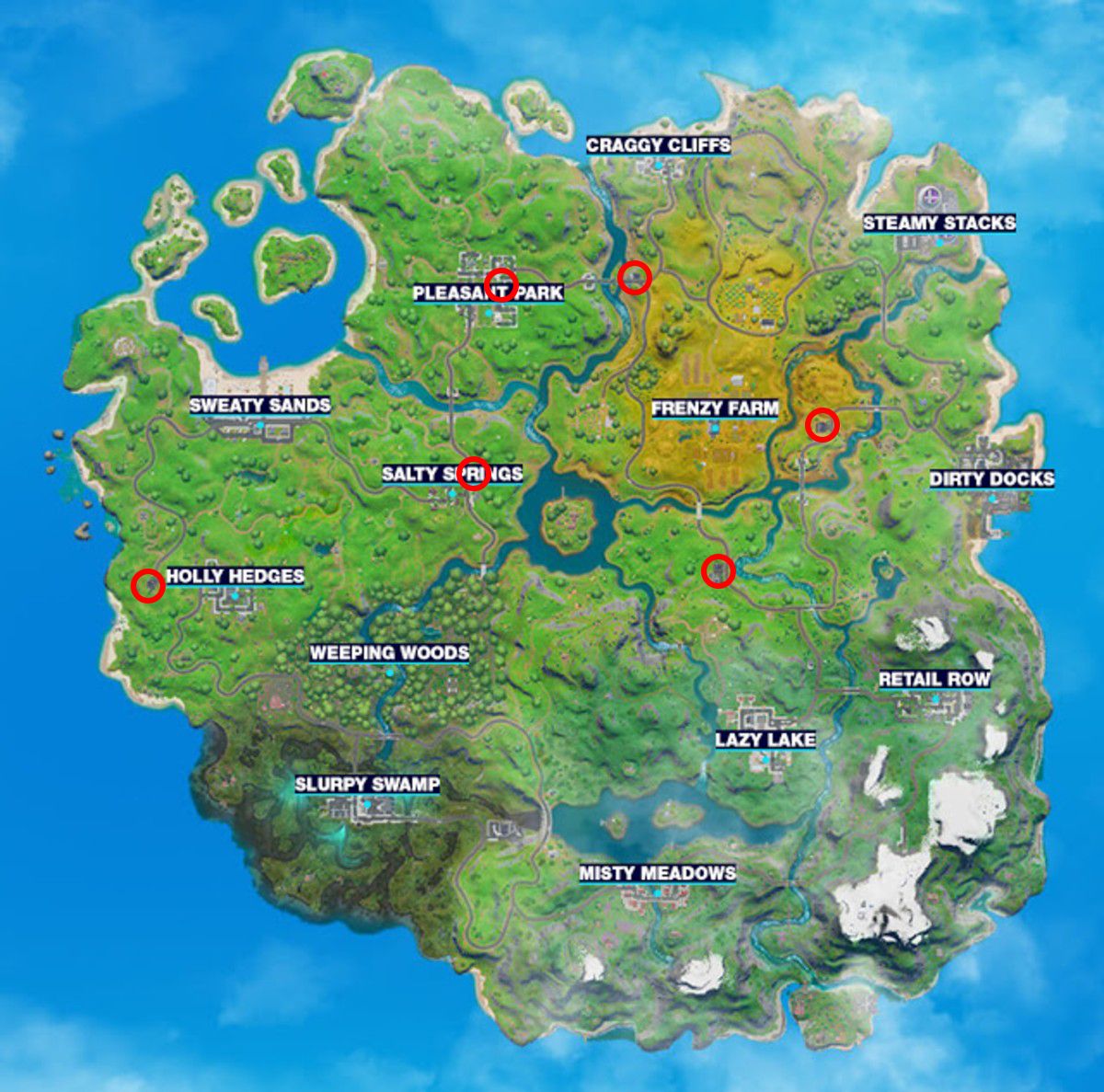 Bait the Trap
While finding a Gas Pump may be a fairly easy task, luring a player close enough to one to damage them with its explosion may be more difficult. It's worth noting that the wording of the Challenge is "damage" not "kill", and that it only needs to be completed once, which means that even an extremely glancing explosion will do the job. If the opposing player survives, they can be easily finished off with a weapon beefed-up with Fortnite's new Upgrade Benches.
Luring a player toward a Gas Pump may be difficult, but engaging in a close-range firefight in the vicinity, even a suicidal one, is the best bet for completing the Challenge. Particular care should be taken to not get too close to the pumps however, as another player may see this as an opportunity to get the Challenge themselves, or just deny it by shooting the pumps before they approach. A handy technique is feigning obliviousness through the new fishing system.
Fortnite Chapter 2 is out now for Android, iOS, PC, PS4, Switch, and Xbox One.
Link Source : https://gamerant.com/fortnite-where-to-find-gas-pumps/