Fortnite: How to Complete All Season 7 Week 4 Challenges
Fortnite's season seven, week four challenges are now available, and they ask players to fly X-4 Stormwing planes, deal damage with pickaxes, and more.
You Are Reading :Fortnite How to Complete All Season 7 Week 4 Challenges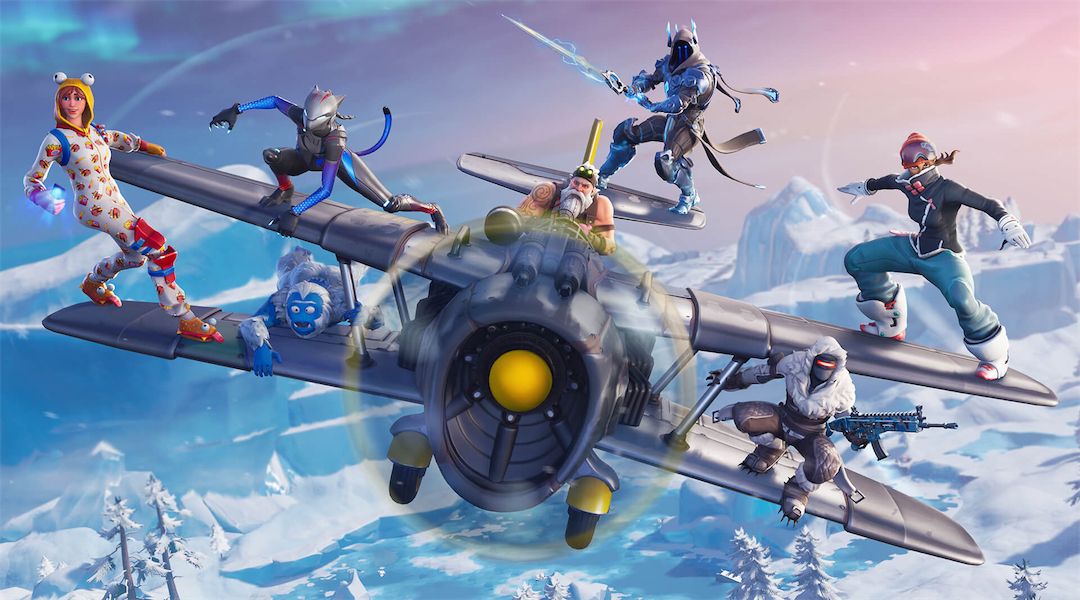 From a snow-covered map to the game's first aerial vehicle, Fortnite's seventh season has been chock-full of new content for players to enjoy this holiday season. As always, weekly challenges have also given fans a reason to continue to return to battle royale, and the season seven, week four challenges are now live and ready for completion.
Typically, Fortnite's weekly challenges are a mix of activities that can be completed through standard play and those that need to be more actively pursued. This week's challenges are no different, and, with a bit of guidance, players should have no trouble finishing all of these offerings.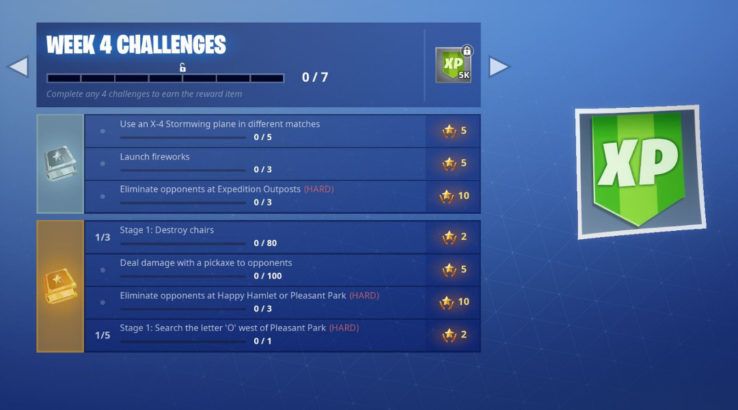 Free Challenges
Use an X-4 Stormwing Plane in Different Matches (5)
This is the first season seven challenge that has required players to engage with the X-4 Storming, and piloting the game's new aerial vehicle in five different matches may take a bit of effort. Fortunately, there are a number of planes scattered throughout the map that can be encountered in standard play.
Players that want to complete this challenge quickly should simply plan to land in one of the X-4 Storming locations.
Launch Fireworks (3)
With this challenge, players will need to visit locations and launch the fireworks found there. Specifically, these fused red rockets can be found at the Block, west of the Wailing Woods, and south of Paradise Palms.
It is important to note that the fireworks at each location can be launched only once per match, and players that want to complete the challenge should aim to visit them early in their rounds.
Eliminate Opponents at Expedition Outposts (HARD) (3)
This challenge has the added difficulty of needing to get eliminations, but players that are able to do that should not have much trouble here. There are a number of Expedition Outposts, and it should be relatively easy to find opponents to eliminate at these locations over the upcoming days.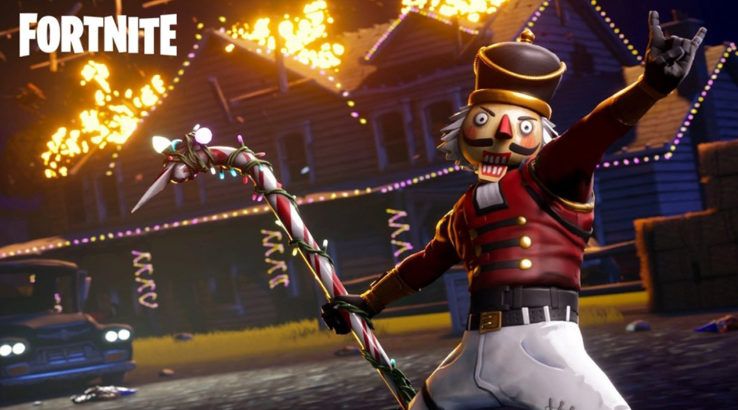 Battle Pass Challenges
Destroy Specified Objects
This challenge is comprised of three parts, and they ask players to destroy 80 chairs, followed by utility poles, and then wooden pallets. These objects can be found throughout the entirety of the map, and players should just be certain to target them as they play over the course of the week.
Deal Damage with a Pickaxe to Opponents (100)
Amidst a barrage of gunfire, it may be slightly difficult to land 100 damage with a pickaxe. One tip for completing this challenge is to focus on it in Squads mode — rather than finishing off a knocked down opponent with a gun, players can get some free damage towards the requirement by using their pickaxe.
Eliminate Opponents at Happy Hamlet or Pleasant Park (HARD) (3)
As with the Expedition Outposts eliminations, Happy Hamlet and Pleasant Park are likely to be active locations while players work to complete this challenge. Simply pick one of these areas and focus on getting three eliminations there.
Search for the Specified Letters
The week's final challenge requires players to seek out four letters and then visit the letters assembled into a sign. The locations, in the order they need to be visited, are as follows:
"O" – West of Pleasant Park
"S" – Wailing Woods
"M" – Dusty Divot
"N" – Under Frozen Lake
"NOMS" Sign – Retail Row
This map can be referenced to find these locations more easily.
This is the entirety of the season seven, week four challenges, and they will take players into the new year. While many fans are likely to complete them quickly, a recent leak suggests that they have something special to look forward to for the upcoming holiday, and the game's new Creative Mode may offer some entertainment in the interim.
Fortnite is available now for Android, iOS, PC, PlayStation 4, Switch, and Xbox One.
Link Source : https://gamerant.com/fortnite-week-4-challenge-season-7/