First Posters for MY WEEK WITH MARILYN and TEXAS KILLING FIELDS Starring Sam Worthington
MY WEEK WITH MARILYN and TEXAS KILLING FIELDS Movie Posters. MY WEEK WITH MARILYN stars Michelle Williams, Kenneth Branagh and Judi Dench
You Are Reading :First Posters for MY WEEK WITH MARILYN and TEXAS KILLING FIELDS Starring Sam Worthington

We've got a couple new posters for you today. First up is the stunning first poster for My Week With Marilyn. Based on the memoirs of Lawrence Olivier's assistant Colin Clark, the film details a week in the life of Marilyn Monroe. Michelle Williams stars as the titular Marilyn and she looks absolutely perfect in this stellar one-sheet. The film also stars Kenneth Branagh, Dominic Cooper, Judi Dench, Julia Ormond, Emma Watson, and Eddie Redmayne. My Week With Marilyn opens in limited release November 4th.
Additionally, we have the first poster for the thriller Texas Killing Fields. Based on a true story, the film centers on the tracking of a sadistic serial killer who dumps his victims' bodies in a Texas marsh. The impressive cast includes Sam Worthington, Jessica Chastain, Jeffrey Dean Morgan, Jason Clarke, and Chloe Dean Moretz. The film also has a new release date, as Texas Killing Fields will open in select theaters October 14th.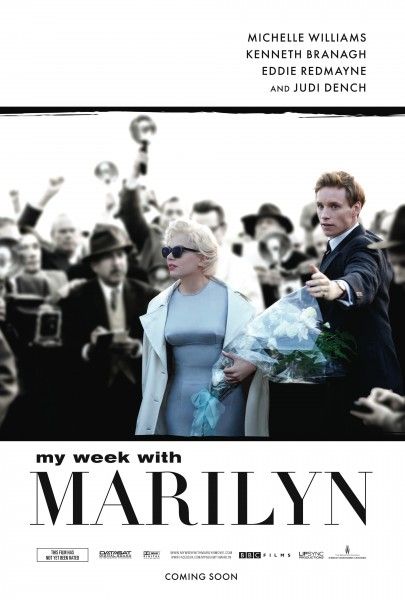 Here's the synopsis for My Week With Marilyn:
In the early summer of 1956, 23 year-old Colin Clark (Eddie Redmayne), just down from Oxford and determined to make his way in the film business, worked as a lowly assistant on the set of 'The Prince and the Showgirl'. The film that famously united Sir Laurence Olivier (Kenneth Branagh) and Marilyn Monroe (Michelle Williams), who was also on honeymoon with her new husband, the playwright Aurthur Miller (Dougray Scott).Nearly 40 years on, his diary account The Prince, the Showgirl and Me was published, but one week was missing and this was published some years later as My Week with Marilyn – this is the story of that week. When Arthur Miller leaves England, the coast is clear for Colin to introduce Marilyn to some of the pleasures of British life; an idyllic week in which he escorted a Monroe desperate to get away from her retinue of Hollywood hangers-on and the pressures of work.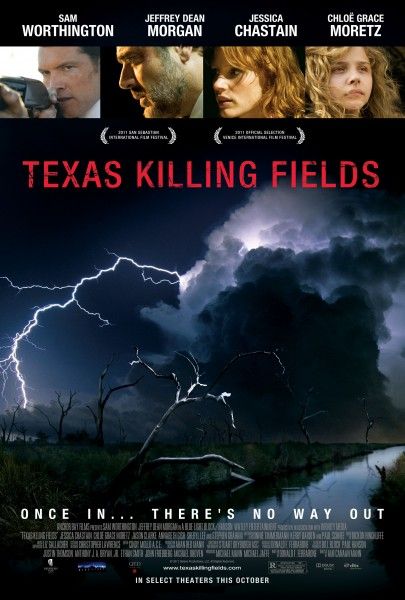 Here's the synopsis for Texas Killing Fields:
Inspired by the string of real-life unsolved murders in a small Texan town, this tense and haunting thriller follows a local homicide detective (Sam Worthington), and his partner, a transplanted cop from New York City (Jeffrey Dean Morgan) as they track a sadistic serial killer dumping his female victims' mutilated bodies in a nearby marsh dubbed "The Killing Fields." The killer changes the game and begins hunting the detectives, teasing them with possible clues at the crime scenes while always remaining one step ahead. When a familiar local girl (Chloë Grace Moretz) goes missing the detectives find themselves in a race against time to find their killer before she is murdered.
Link Source : https://collider.com/my-week-with-marilyn-poster-texas-killing-fields/