First Clip from 'gen:LOCK' Reveals the Animated Series' Voice Cast
Michael B. Jordan, Maisie Williams, David Tennant and more star in the new Rooster Teeth animated series.
You Are Reading :First Clip from genLOCK Reveals the Animated Series Voice Cast

Ahead of its debut this coming January, Rooster Teeth has unveiled the first clip from the highly anticipated new mecha, sci-fi, animated series gen:LOCK. In the following clip, from Episode 2 of the new series, the newest gen:LOCK recruits arrive at the Vanguard military base "the Anvil," ready to settle in, until Doctor Weller explains there's a few more tests to endure before they're fully accepted into the program.
This clip features Michael B. Jordan as Julian Chase, Maisie Williams as Cammie Maccloud, Kōichi Yamadera as Kazu Iida, Golshifteh Farahani as Yasamin "Yaz" Madrani, Asia Kate Dillon as Valentina "Val" Romanyszyn, Blaine Gibson as Sinclair and David Tennant as Dr. Rufus Weller, a.k.a. Doc. The gang will all be together for the premiere of gen:LOCK on Rooster Teeth FIRST starting January 26, 2019.
Give the first clip a look and listen below!
gen:LOCK's voice cast is led by Jordan (Black Panther, Creed) who voices the main character, Julian Chase, and also includes Dakota Fanning (The Alienist, Twilight Saga) voicing expert mech pilot and Chase's love interest, Miranda Worth; Yamadera (Cowboy Bebop, Ghost in the Shell) voicing Kazu Iida, one of the new recruits transferring from Japan's military forces, to fight alongside Chase in the gen:LOCK program; and Tennant voicing Dr. Rufus Weller aka Doc, a lead scientist with the Experimental Science Unit (ESU) and the inventor of the gen:LOCK technology.
Lindsay Jones (voice of Ruby Rose in "RWBY") will voice Razzle, Chase's squadron leader. Miles Luna (voice of Jaune Arc in "RWBY") will voice Miguel "Migas" Garza, Chase's best friend. Gibson (voice of Nerf in "Camp Camp") will voice Sinclair, an experienced ranger recruited to the gen:LOCK program; Haddock (voice of Roman Torchwick in "RWBY") will voice Leon, a mech unit leader; and Chad James (voice of Boomstick in "DEATH BATTLE") will voice Jodie, a mech pilot and close friend to Miranda.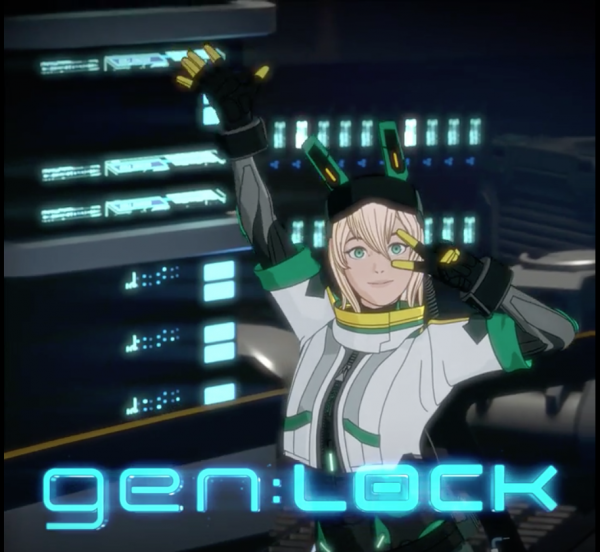 gen:LOCK is the second anime-style series and third 3D animated series from Rooster Teeth Animation. RWBY, entering its sixth season this fall, is a global anime phenomenon conceived by the late Monty Oum. Red vs. Blue is Rooster Teeth's first 3D animated series that began as a machinima production before incorporating custom animation, and is the longest running web series of all time. Outlier Productions, Jordan's production company, is co-producing gen:LOCK along with Rooster Teeth.
For much more on gen:LOCK, be sure to take a look at some recent write-ups from our continuing coverage, linked below: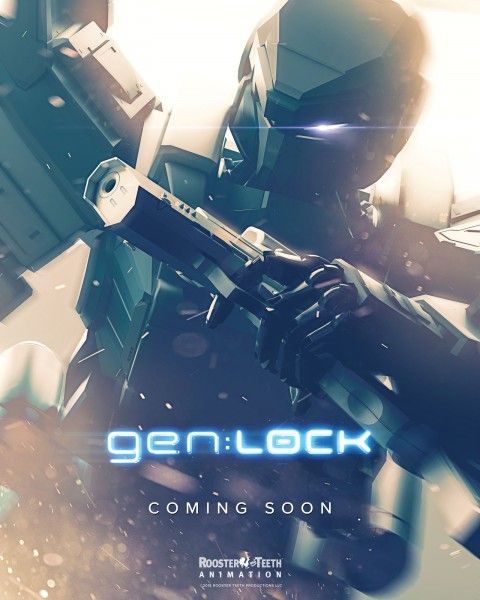 Link Source : https://collider.com/genlock-clip/