DOOM Eternal: How To Unlock The Unicorn Skin
There are 4 different accounts that need to be linked in order to claim your DOOMicorn bundle, here's how it works.
You Are Reading :DOOM Eternal How To Unlock The Unicorn Skin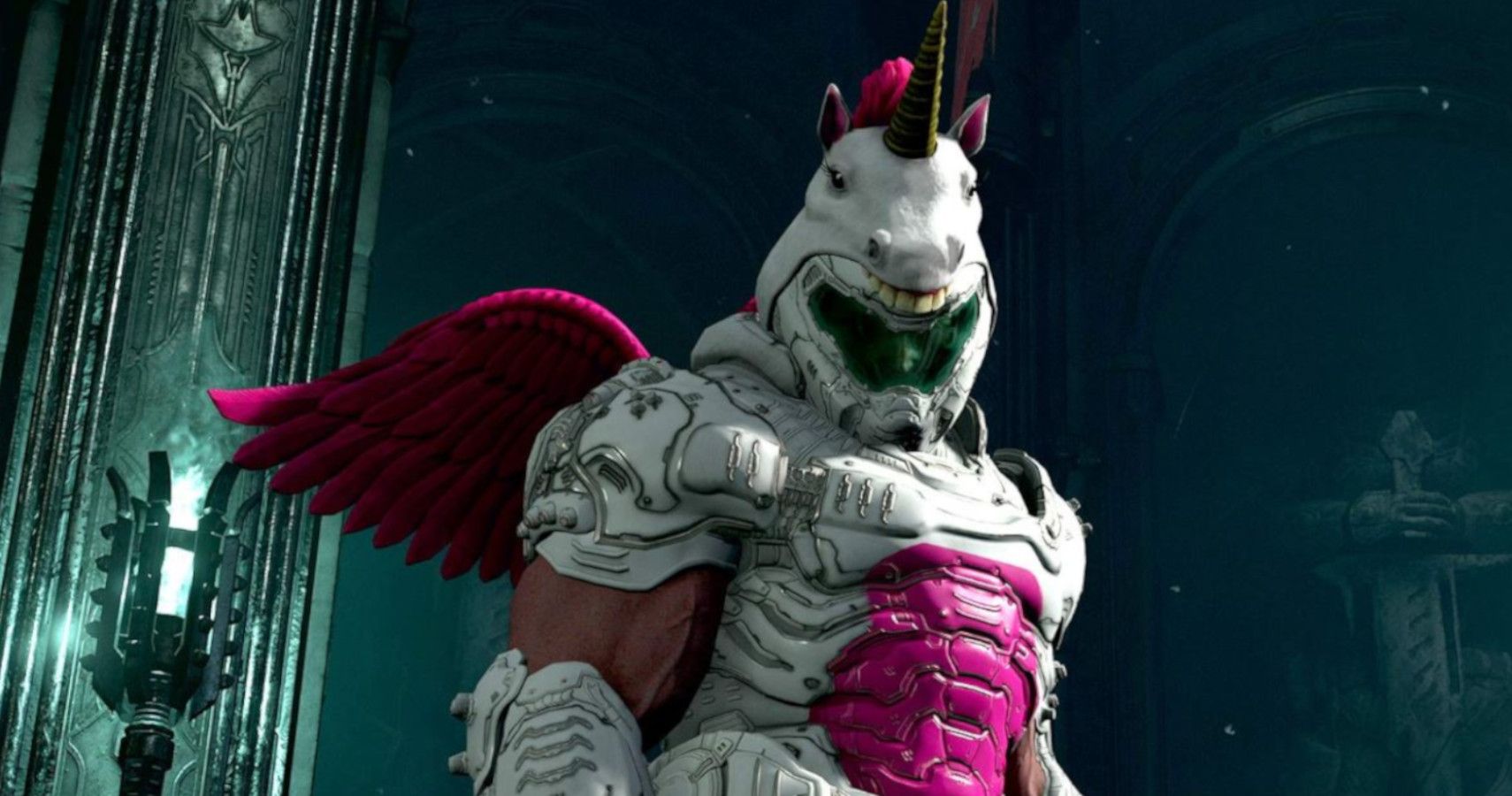 DOOM Eternal has a ton of awesome cosmetics items to earn and unlock, including an incredible classic Doomguy skin inspired by the original DOOM. If retro isn't your speed, however, perhaps this pink unicorn skin from Twitch Prime is what you're after.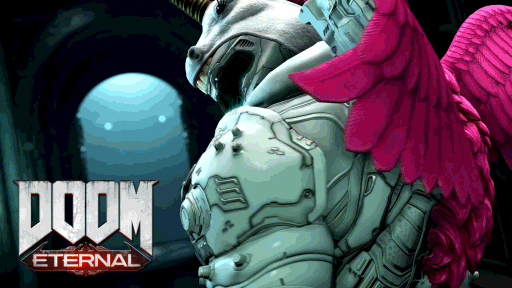 The DOOMicorn skin is available only to Twitch Prime members and includes 2 color swaps, 3 animations, a Magic Meadow podium, and a new profile icon and a title. Unlocking the Master Collection isn't particularly difficult, but it can get a little bit complicated if you haven't linked all your accounts together. There are 4 different accounts that need to be linked in order to claim your DOOMicorn bundle, here's how it works.
Your first stop should be Twitch.tv. Log in using your Amazon account. If it's been some time since you logged in, you may need to merge your Amazon account and your Twitch account. Some months ago Twitch Accounts were replaced with Amazon accounts, but if you still have an old, unlinked Twitch account, it may ask you to log in with your Amazon account instead. Twitch Prime is a benefit of Amazon Prime and is required to unlock this, and all other Twitch Prime loot.
Once you're logged in, click on the crown icon at the top right and a drop-down menu will reveal the bundle. Click on the purple "Learn More" button under the description to move onto the next step.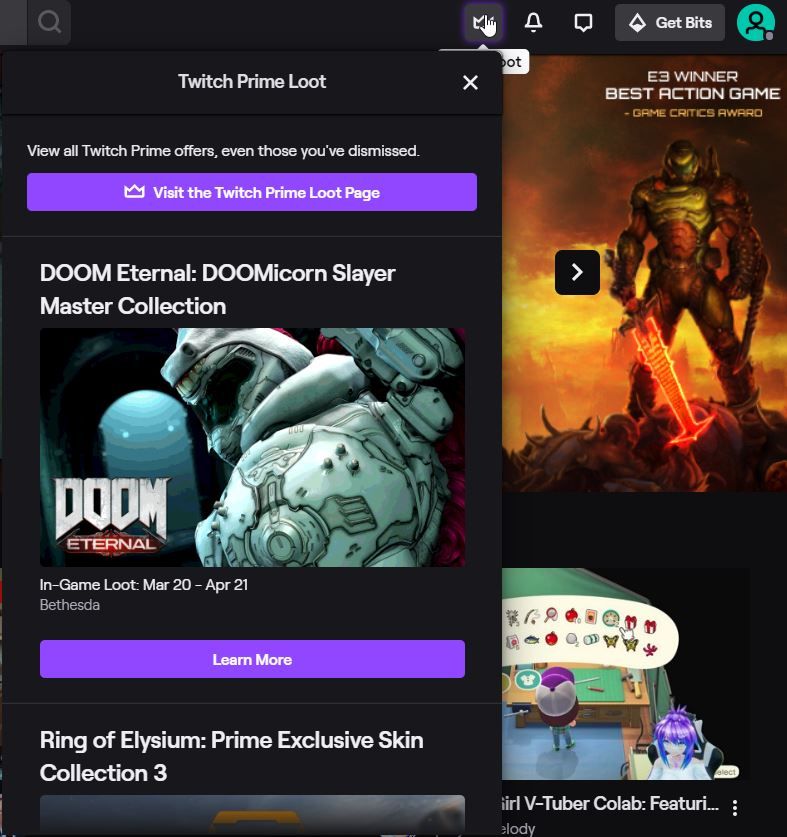 The next step is to link your Bethesda account to Twitch. If you weren't aware, Bethesda actually has their own game launcher. If you've played Fallout 76 on PC, you already have a Bethesda account. Otherwise, you'll need to create a Bethesda account in order to claim the goods. Once you've created an account, log in on the Twitch Prime page and you're almost there.

The final step is simply logging into your Bethesda Account when you've launched the game. Whether you're playing on PS4, Xbox One, or Steam, you should get a prompt to log in to your Bethesda account when you start the game. If you're using the Bethesda game launcher, however, you can skip this step.
If you're already in-game, you'll need to close and re-open it to in order for the cosmetics to appear. You'll find everything you unlocked, including the DOOMicorn skin, on the customize tab.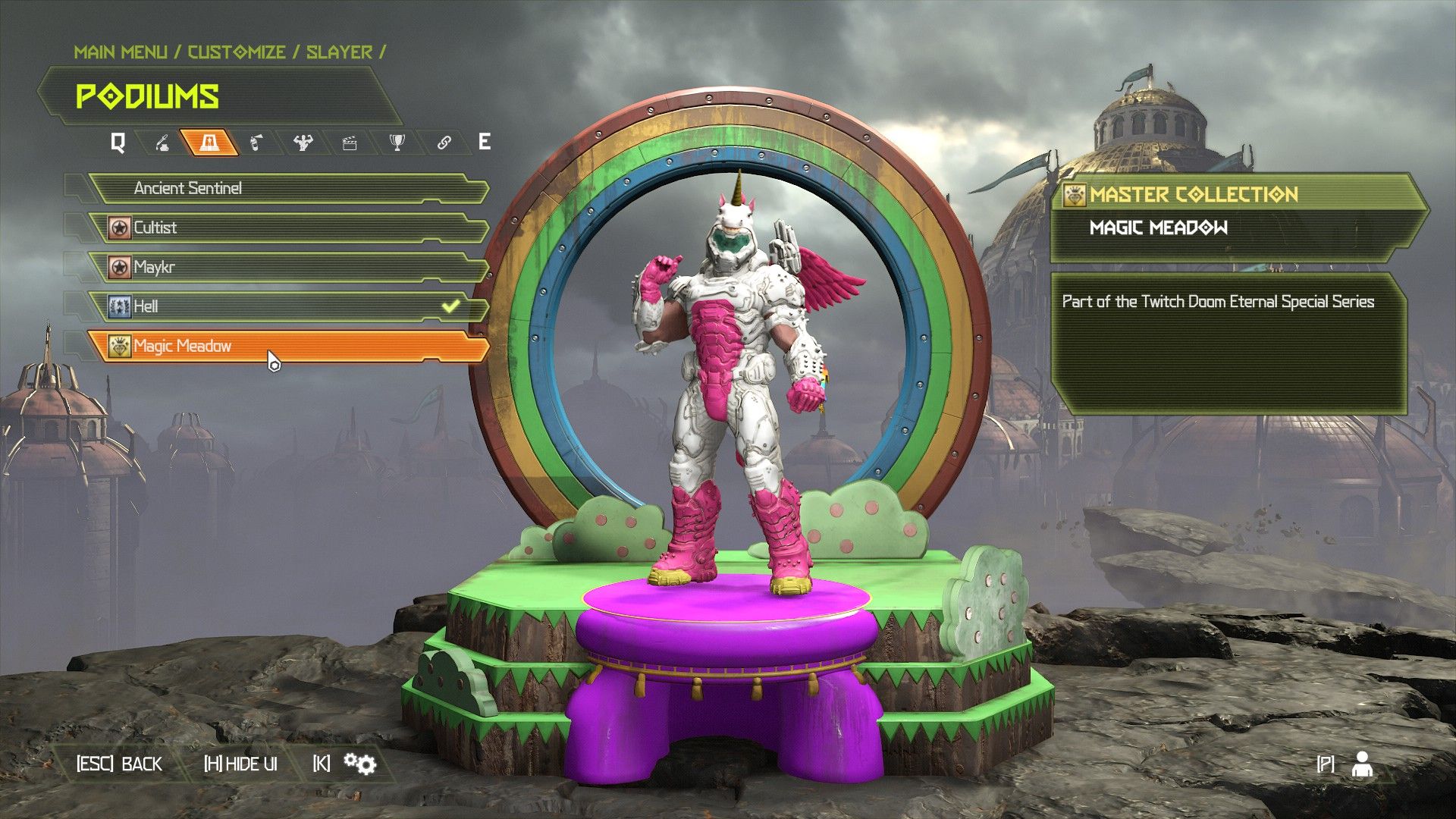 The DOOMicorn Master Collection is actually the first of 3 Twitch Prime bundles coming for DOOM Eternal. The next is scheduled for release in April and the 3rd for sometime in May. You'll need to log into twitch and repeat these steps in order to unlock each one when they release.
Link Source : https://www.thegamer.com/doom-eternal-doomicorn-unicorn-twitch-prime-guide/