Destiny 2: Xur Exotic Armor, Weapon, and Location for Aug 30
We have the scoop for Destiny 2 players on where to find Xur, what exotic items he has for sale on Aug 30, and whether any are worth the shards.
You Are Reading :Destiny 2 Xur Exotic Armor Weapon and Location for Aug 30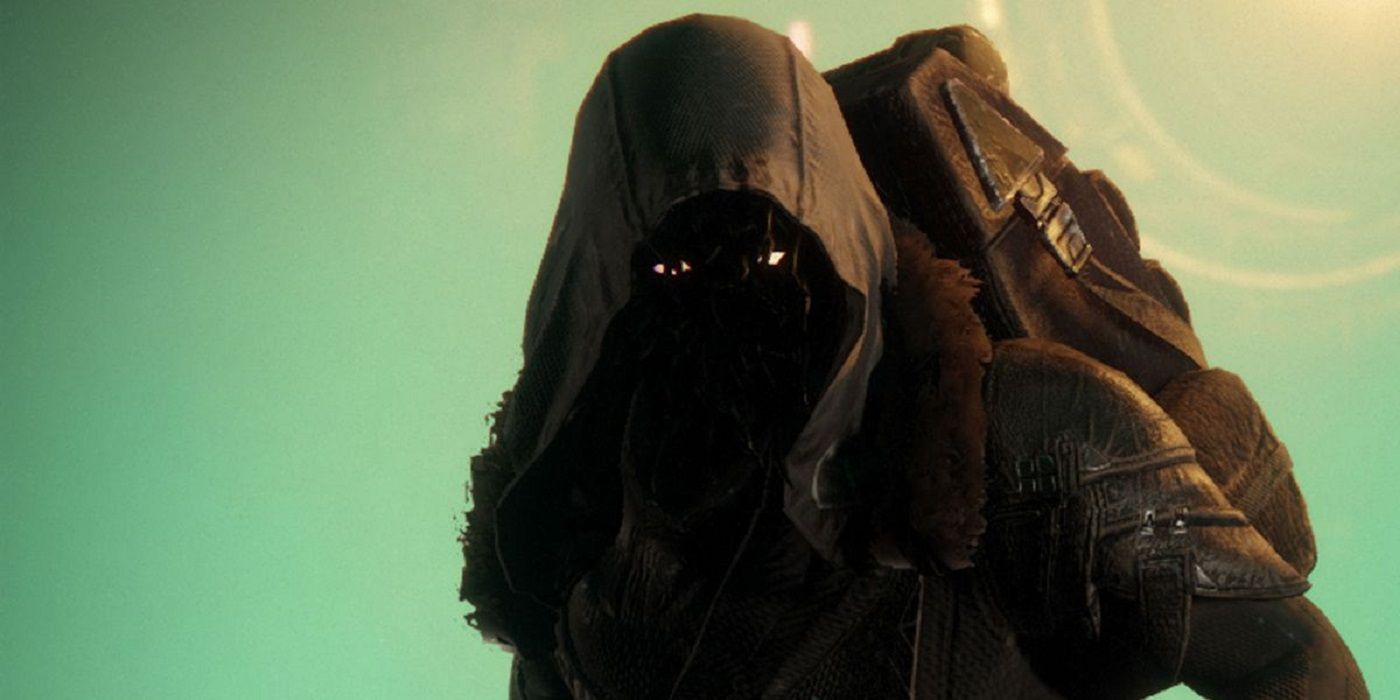 Another week and another wave of new information from Bungie regarding the future of Destiny 2. This week, Luke Smith returned to go over how the seasonal structure is going to work starting with Shadowkeep's Season of the Undying. He covered everything from how each season evolve the game world through narrative content, an updated reward pursuit system, and the inclusion of a new Seasonal Pass ranking system.
Intended to look similar to seasonal passes from other games like Fortnite, XP earned by playing Destiny 2 now goes towards unlocking rewards from seasonal pass ranks. Each season will introduce a free and premium track and for those who purchase it on their main account, season passes can be transferred to other platforms through cross-save. Season of the Undying also has special rewards like Vex style armor sets as well as a couple of exotic weapons like Eriana's Vow hand cannon.
While fans still have another month to wait before Shadowkeep arrives, the weekend exotic merchant Xur is back inside of Destiny 2 with an all new inventory of exotic items for players to purchase over the next few days. Here's where players can find Xur, and check out what exotic gear is in his inventory, for the weekend of August 30, 2019.
Where is Xur?
This weekend, Saturn's moon Titan is the place players can find Xur. Fast travel to The Rig to get started.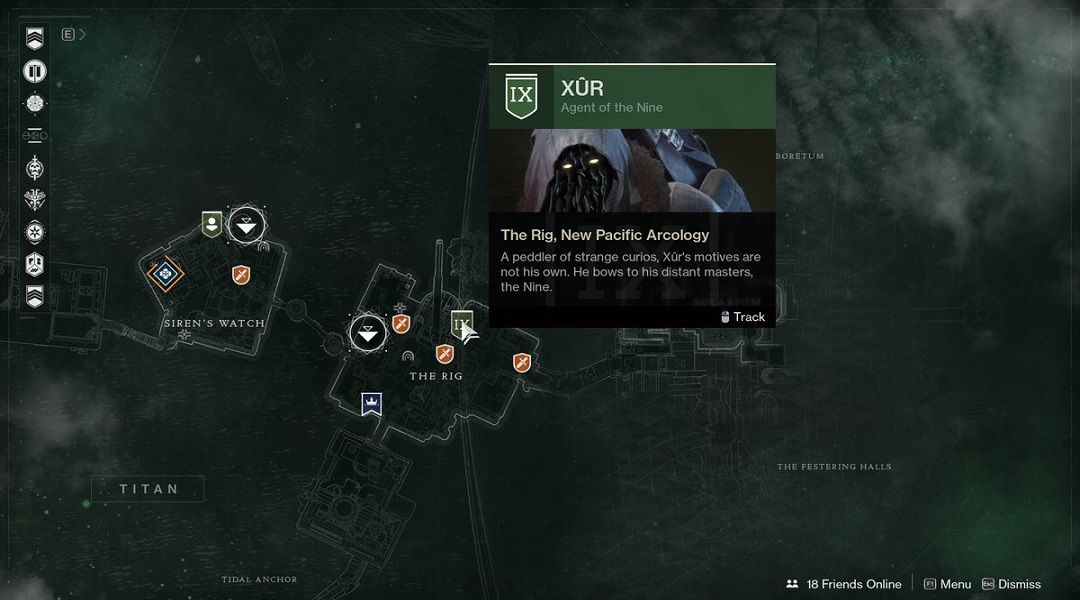 Once loaded in, start heading to the other side of the zone towards the ramp that leads to the Solarium. Before reaching that ramp, Xur can be found inside one of the nearby houses, typically on the left side if the player is facing the Solarium ramp.
Class Armor
There are finally some good armor options for all three classes this week, though a couple of them remain usable under very specific conditions. As always , players can purchase one Fated Engram each week which has a chance to unlock an exotic from the Forsaken expansion.
Here are Xur's three gear pieces for this weekend:
Chromatic Fire – Warlock chest armor
Oddly enough, this item was just on sale a few weeks ago, which may disappoint some players who were hoping for something new. Still, the Chromatic Fire chest armor is one of the better Warlock exotics thanks to its unique perk called Crystalline Transistor. Essentially, this perk which causes an explosion in the element of the player's equipped subclass after a kinetic precision kill.
Naturally, this armor really excels in PvE situations, especially where the user is going up against a lot of enemies where the area of effect can maximize the damage. Modes like Gambit, Reckoning and the Menagerie are great places to wear this item. While PvP is hit or miss, some players have discovered success when pairing this gear up with certain weapons like the Ace of Spades or Blast Furnace.
Random Gear Rolls:
Mobility OR Restorative
Unflinching Hand Cannon Aim, Unflinching Scout Rifle Aim, Unflinching Large Arms
Sidearm Reserves OR Special Ammo Finder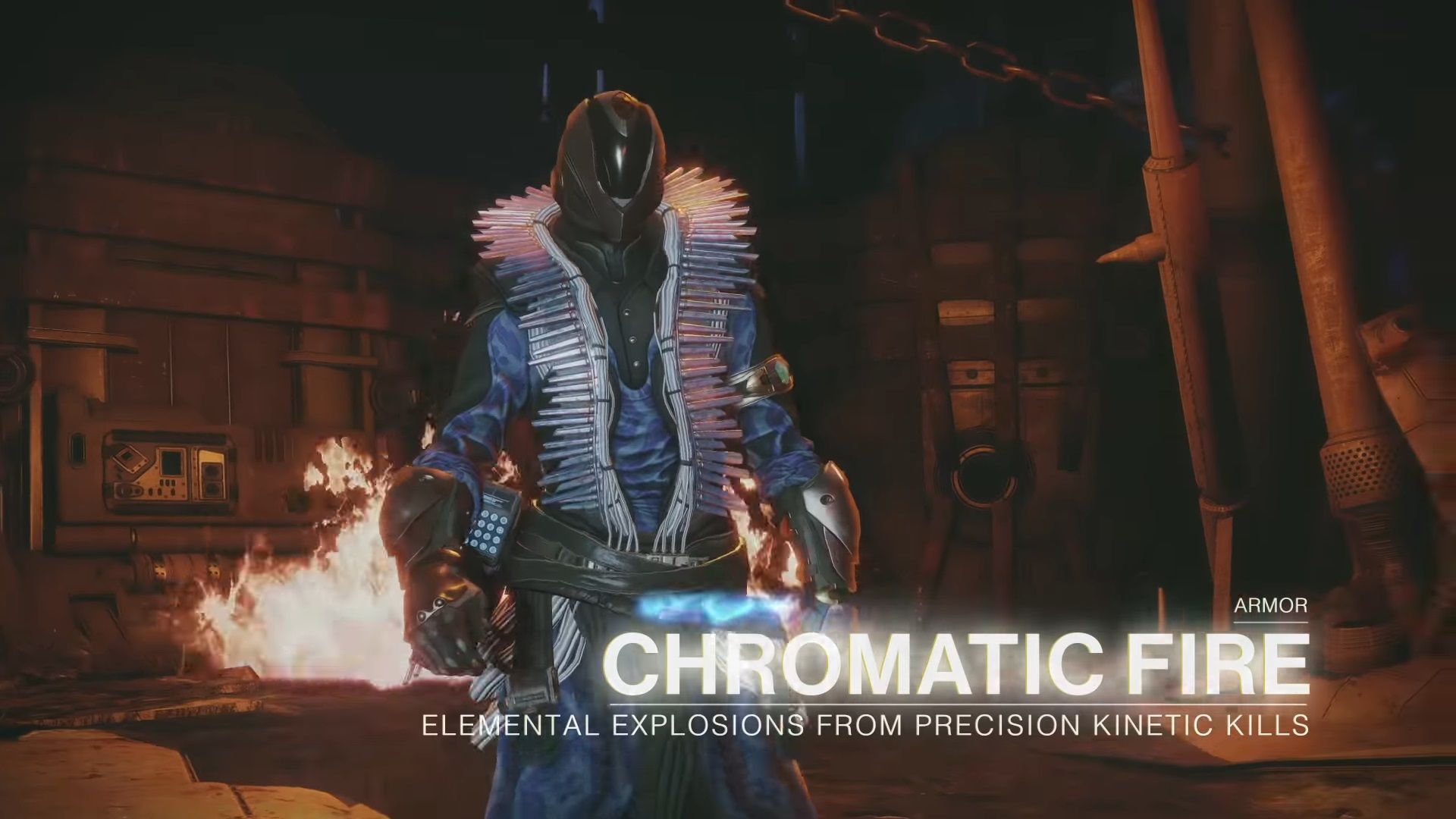 Ophidia Spathe – Hunter chest armor
Last seen in December 2018, the Ophidia Spathe chest armor is back on sale this weekend for Gunslinger Hunters. Its exotic perk, Scissor Fingers, gives players two knives per charge, letting Hunters toss knives more often than usual.
While this is a solid exotic, its usefulness entirely depends on if the player uses the solar subclass or not. This is an item that synergizes extremely well with Way of a Thousand Cuts and its passive ability, Playing with Fire. Having two knife charges basically ensures that melee energy regeneration is constant. With the Brawler modifier active, players will likely be throwing knives non-stop. It's a very strong piece of armor for both PvE and PvP and is worth a purchase.
Random Gear Rolls:
Restorative OR Resilience
Unflinching Linear Fusion Aim, Unflinching Power Aim, Unflinching Light Arms Aim
Auto Rifle Reserves OR Primary Ammo Finder
Aeon Safe – Titan gauntlets
Unfortunately for Titans, the Aeon Safe gauntlets are back in stock. These are part of the Aeon Cult set and work best when other players are wearing gear from it. Unfortunately, that hasn't been the case for a long time, meaning players who wear theses will not get the full benefit. Its exotic perk is Aeon Energy which grants added grenade energy to Warlocks, barricade energy to Titans, and dodge energy to Hunters when the user throws a grenade. For teammates that don't have Aeon gear, they'll only receive a small energy boost.
Xur has featured this set often for each of the three classes but the recommendation remains the same: these exotic gauntlets are not worth anyone's time or resources outside of those attempting to collect every exotic item. There are much better exotics available to Titans that deserve a spot over the Aeon Safe.
Random Gear Rolls:
Mobility OR Resilience
Auto Rifle Loader, Submachine Gun Loader, Scout Rifle Loader
Grenade Launcher Scavenger OR Special Ammo Finder
Exotic Weapon
This weekend, Xur has brought back the Vigilance Wing pulse rifle. Its intrinsic perk makes this weapon stand out a bit from other popular pulse rifles as Hard Truths gives this weapon a five shot burst instead of the typical three. In addition, the player using the weapon gains instant health regeneration and increased movement speed when a nearby ally is killed due to the trait Last Stand.
At this point, there are better options available with many players arguing for weapons like Blast Furnace, Bygones, and Outbreak Prime to name a few. Still, the Vigilance Wing is a solid option even with its higher recoil due to its extra shots. It's solid when playing in teams and its very good at landing headshots.
The perks for this weapon this weekend are:
Corkscrew Rifling
Alloy Magazine
Composite Stock
Here's the complete rundown of Xur's entire stock in Destiny 2 for August 30:
Chromatic Fire (Warlock chest armor) – 23 Legendary Shards
Ophidia Spathe (Hunter chest armor) – 23 Legendary Shards
Aeon Safe (Titan gauntlets) – 23 Legendary Shards
Vigilance Wing (Pulse Rifle) – 29 Legendary Shards
Fated Engram – 97 Legendary Shards
Five of Swords Challenge Card
Destiny 2 is out now for PC, PS4, and Xbox One, with a Stadia version also in development.
MORE: 5 Reasons Why Destiny 3 Needs To Happen
Link Source : https://gamerant.com/destiny-xur-location-exotic-armor-weapon-august-30/