Destiny 2 Game Awards Trailer Reveals Important Detail About Mars
Destiny 2's newest trailer debuted at The Game Awards 2021, and it features bits from The Witch Queen's campaign, as well as a key detail about Mars.
You Are Reading :Destiny 2 Game Awards Trailer Reveals Important Detail About Mars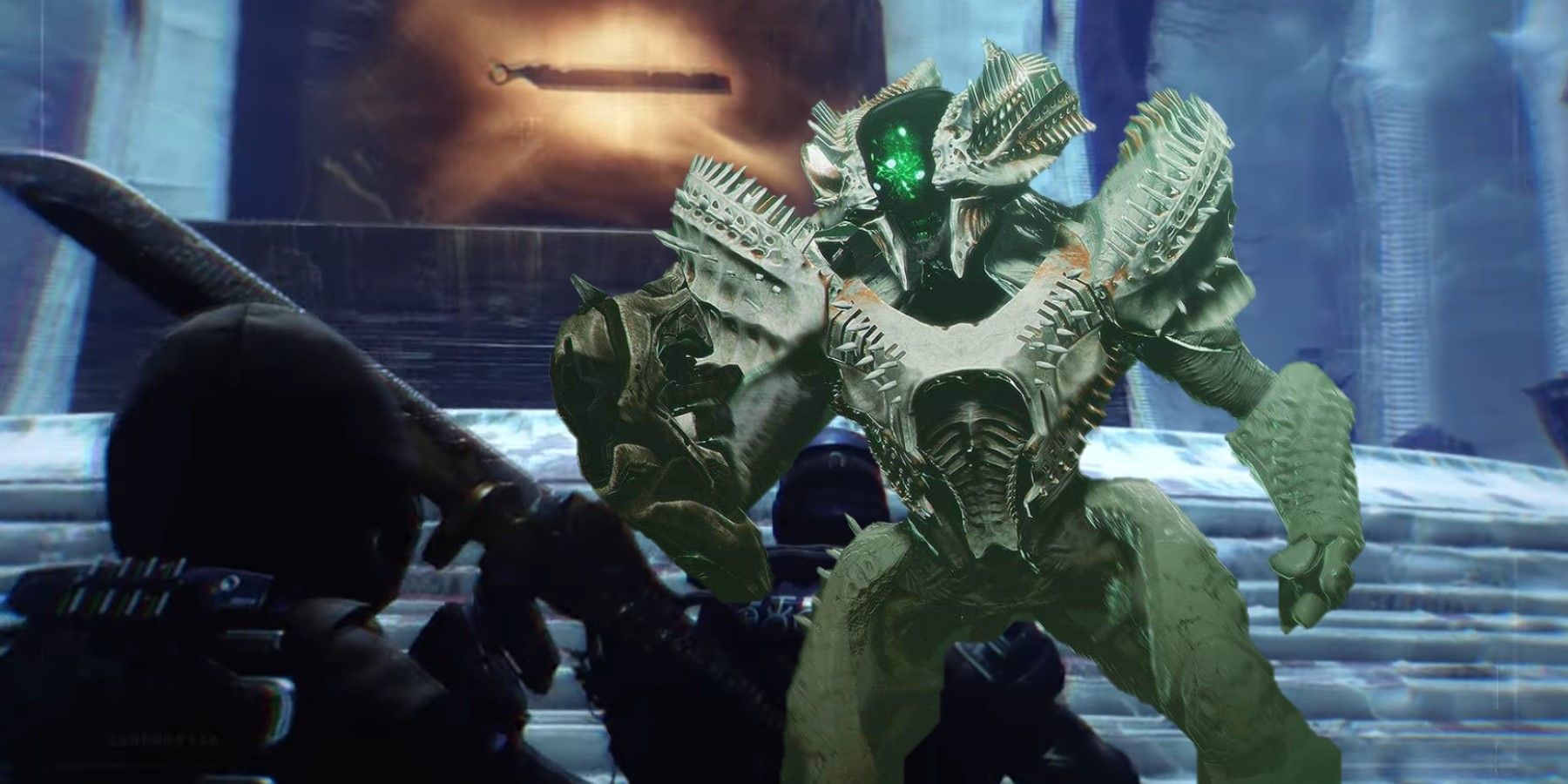 Destiny 2's The Witch Queen expansion was meant to be released this year, but it was delayed up until February 22, 2022, which bought Bungie extra time to finish everything and launch something great. The Witch Queen expansion has thus far been quite a mystery for fans, with Destiny 2's Season of the Lost eventually acting as a bridge for the events of this Savathun-centric expansion. The premise is that Savathun somehow frees herself from the crystal prison that Queen Mara put her in, and then she proceeds to obtain the Traveler's Light for herself and part of the Hive, creating the so-called "Lucent Brood" — Hive Guardians.
Hive Guardians are a great addition to the game because they allow players to experience what it's like to play against immortal creatures that rely on their elusive Ghosts to be resurrected indefinitely, harnessing the powers of the Light. Destiny 2's newest trailer for The Witch Queen just went live at The Game Awards 2021, showing an intense fighting sequence between Guardians and a powerful Hive Knight. The trailer puts a lot of emphasis on the fight and how strong Hive Guardians will be, but the most important detail is perhaps coming from the introduction of the trailer and Geoff Keighley's comments at the end, hinting at something big about Mars.
Destiny 2's Newest Trailer Hints at Mars Coming Back
As many Destiny 2 players know by now, Mars was vaulted in November of last year as part of the Destiny Content Vault system that allowed Bungie to remove old content from the game in order to retain reasonable file size and load times. Alongside Mars, other locations were vaulted, and Bungie held a live event before Beyond Light's launch to provide an in-game reason for this — that is, the Darkness enveloped the vaulted planets and they were lost. However, Mars is mentioned once again in the new The Witch Queen trailer for Destiny 2, recounting events that happened after landing on Mars.
The events involve the aforementioned fight against a Hive Knight with the Traveler's Light, with Guardians later delving into Savathun's realm to discover what she is up to. Savathun herself appears in the trailer, apparently wielding the Light's powers herself, casting Void abilities that are not too dissimilar from that of the Warlocks in Destiny 2. At the end of the trailer, however, Geoff Keighley stated that this was all actual gameplay footage filmed in-game during the first mission of The Witch Queen's new campaign.
This means that Mars is confirmed to come back as a destination in Destiny 2, even if only for one mission, meaning that there might be much more to the disappearance of the red planet and the other vaulted locations. It's not impossible that this Mars location will be brand new, but there's a strong chance that Bungie might bring back Destiny's Mars into Destiny 2, possibly where iconic missions took place. Either way, Mars coming back to Destiny 2 is big news, and it does pose questions about the future of the game and the saga of Light and Darkness.
If players can travel to Mars in the opening mission for The Witch Queen, does it mean that the whole planet will be explorable once more? This question is likely to remain unanswered for quite some time, but the fact that vaulted planets and locations could still come back at some point is exciting. Furthermore, Destiny 2's Mars is where Rasputin's mind primarily resides, and it's worth noting that the Warmind was disabled by the Darkness during Season of Arrivals, potentially hinting at the artificial intelligence's return.
Overall, Mars being where The Witch Queen campaign begins is most likely not a coincidence, and there will be interesting story threads to pick up there, over a year since players could last visit the planet in-game.
Destiny 2: The Witch Queen releases February 22, 2022, for PC, PS4, PS5, Stadia, Xbox One, and Xbox Series X/S.
Link Source : https://gamerant.com/destiny-2-game-awards-trailer-reveals-important-detail-about-mars/