Apex Legends: Everything We Know About The Bocek Bow
Here's everything we know about Apex Legends' new Bocek Bow weapon.
You Are Reading :Apex Legends Everything We Know About The Bocek Bow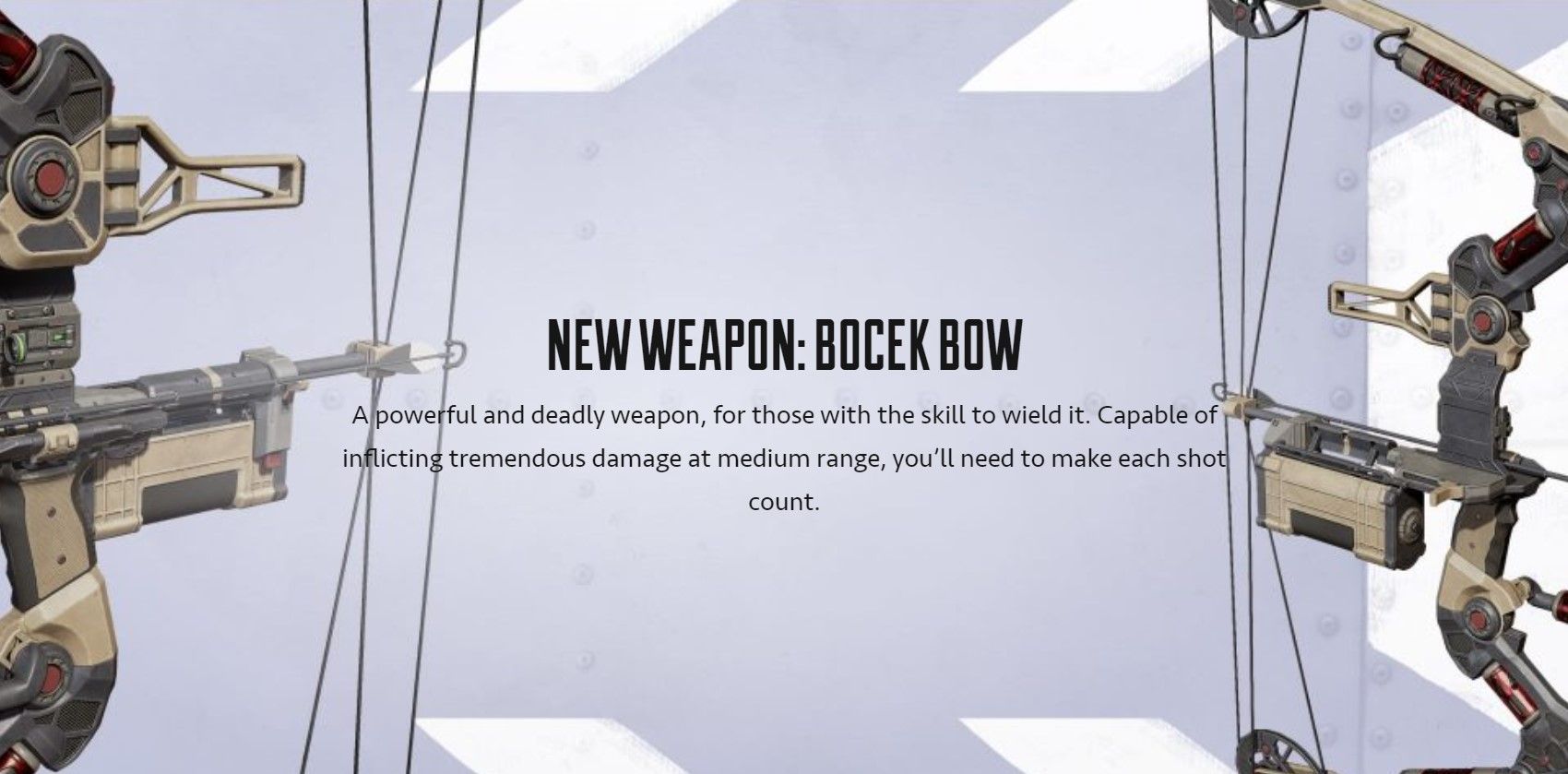 Apex Legends Season 9 is on the horizon, and it comes with a host of brand new content. A new playable Legend? Yep, Valkyrie looks amazing. Robust map changes? Well we haven't yet seen what has become of Olympus, but we can't wait to see. What about a whole new weapon type? Yeah, that's also in Apex Legends Season 9: Legacy.
In this guide we're going to be breaking down that new weapon type, the Bocek Bow, the first compound bow to be added to Apex Legends. We're under the impression that this might just be the first of many, but it remains to be seen how common bows will become in the future of Apex Legends.
For now we're focusing on just the Bocek Bow, the official information EA and Respawn has released, and a bit more info from a renowned dataminer. All of that and more can be found below.
What We Know About The Bocek Bow In Apex Legends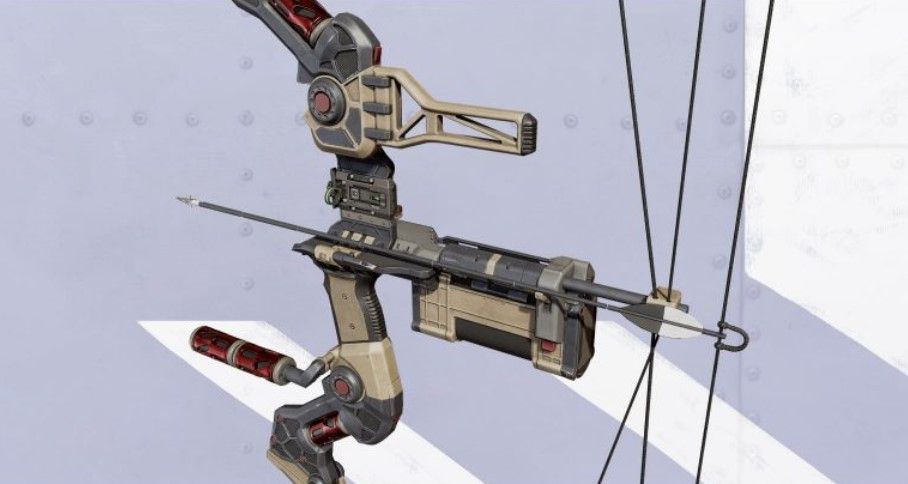 The Bocek Bow is a brand new weapon in Apex Legends Season 9: Legacy, and here's the information we've been given by EA:
"A powerful and deadly weapon, for those with the skill to wield it. Capable of inflicting tremendous damage at medium range, you'll need to make each shot count."
That's not much information to go with, but it makes sense that this is a mid-range weapon, as using this at long ranges seems infeasible. Making each shot count also makes sense, as we can assume that the Arrow ammo type will be in fairly limited supply, perhaps available in even smaller stacks than Shotgun and Sniper ammo.
Luckily we've got some extra information courtesy of established dataminer Shrugtal. Shrugtal believes that the Bocek Bow will be part of the "Marksman" weapon class, and will use Arrow ammo, which lines up with previous screenshots of the bow and ammo that were leaked.
Most interesting is the mention of "Splitter Arrows" that turns the projectile into five and a cross shape (X). This could potentially use up your ammo supply much faster, in exchange for a much higher overall damage output at close range.
Though the Arrow ammo type isn't guaranteed right now. For all we know, the Bocek Bow could be a Care Package weapon with a limited amount of available ammo.
What Other Weapons Could Be In The Marksman Class?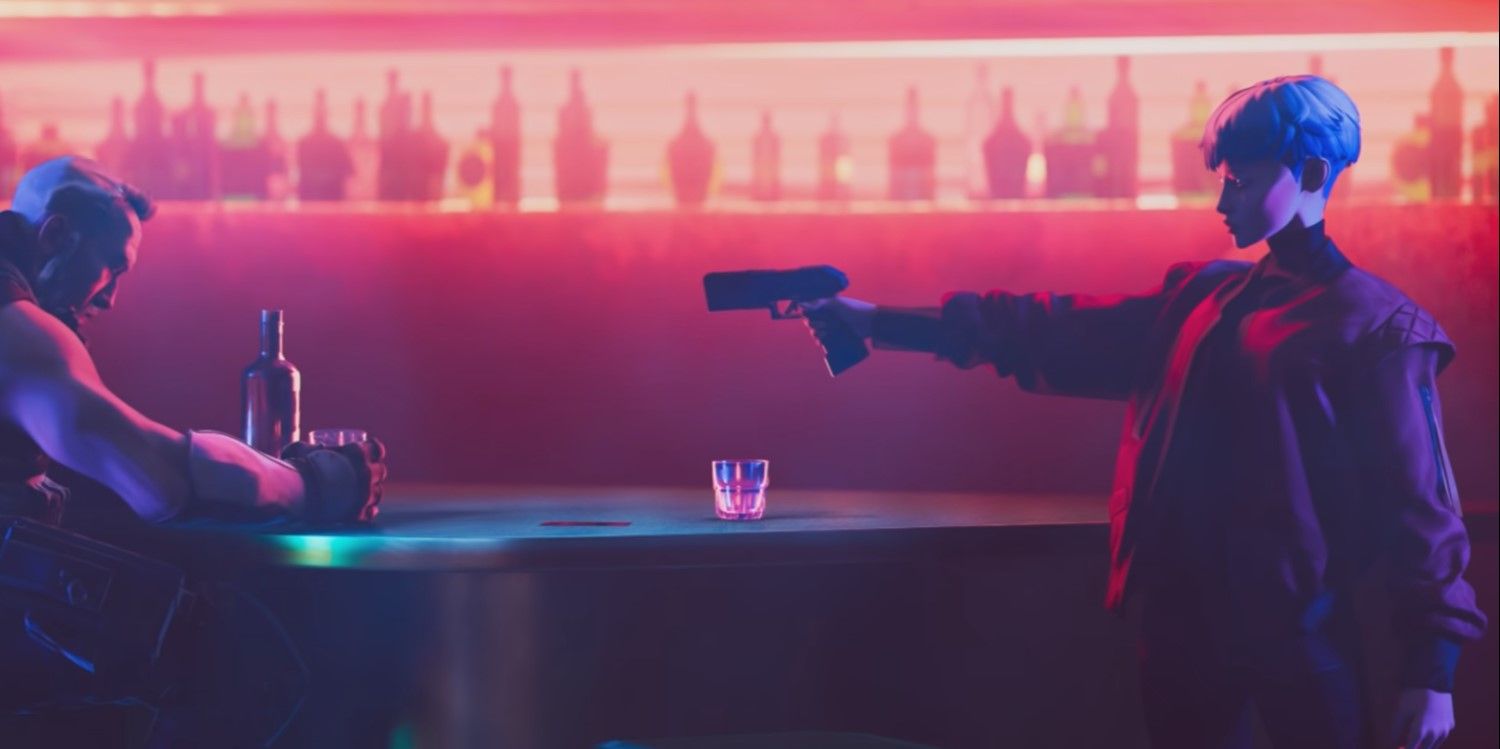 This is a big question, because if this weapon is bringing a whole new class with it, it won't go in solo. I actually think the Marksman class could be dedicated to those long-range weapons that don't really fit into the Assault Rifle class, like the G7 Scout and the 30-30 Repeater.
These weapons are single-fire and designed for medium-to-long range play, which is also what the Bocek Bow sounds designed for. Could this new class also bring with it a dedicated Marksman ammo type? Very possible, and would definitely make up for the fact that 30-30 Repeater and G7 Scout users rarely run out of ammo, thanks to stacks designed for fully-automatic weaponry.
The Marksman class sounds like it will fit right in with the rest of the weapon variety in Apex Legends, and we look forward to playing with the Bocek Bow in Season 9: Legacy, in addition to seeing even more Marksman class weapons in the future.
Link Source : https://www.thegamer.com/apex-legends-bocek-bow/